Six generations of Wagners have milked cows at Wagholm Farms in New Hamburg, Ontario. Consisting of true farming innovators, the Wagner family is proud to celebrate 20 years with Lely robotic milking in 2022.
Pioneers of Robotic Milking
Today, Darcy and Vanda Wagner run Wagholm Farms with their son, Carson. But Carson was only 6 years old when they first started milking with robots in 2002. Darcy was the one whose interest was first piqued by this cutting-edge technology.
"We went to an open house and I can still feel the hair come up on the back of my neck when I first saw that robot," said Darcy. "It didn't require a holding area and it could fit in our barn. It just felt right right from the beginning for me."
Wagholm Farms' bank barn was over 160 years old at the time and the previous tie stall setup needed to be more efficient. The Wagners needed to either milk a few more years with the original system and then build a new barn with a new parlor, or retrofit a milking robot in a converted free stall barn. After they crunched numbers, the Wagners saw that it would be much more cost-effective to go robotic in their original barn.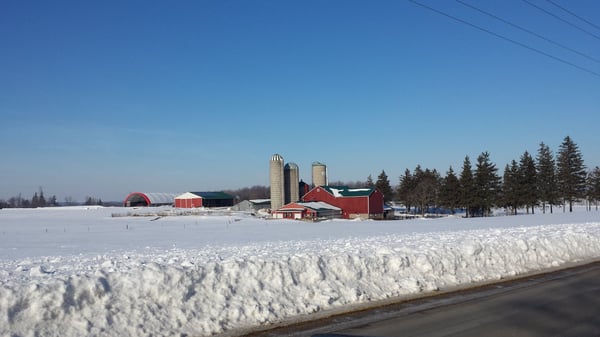 Taking the Leap into Dairy Automation
Darcy contacted what was known as Lely Canada 20 years ago, and plans for automating Wagholm Farms were set in motion.
"When we started measuring the barn, it was amazing how well everything fit in," Darcy said.
Construction for the project was completed in five weeks. The Wagners moved the cows over to a neighbor's barn to be milked, and the free stalls and Lely Astronaut A2 robotic milking system were installed during that time. The cows were moved back and startup began on January 2, 2002. Transitioning from a tie stall barn to a facility with free cow traffic and robotic milking had its challenges, but the Wagners stuck with it and started seeing the benefits.
"If it wouldn't have been for the robot, I would've been out of dairy farming quite awhile ago. My back and neck issues disappeared after a year or two into robotic milking," said Darcy.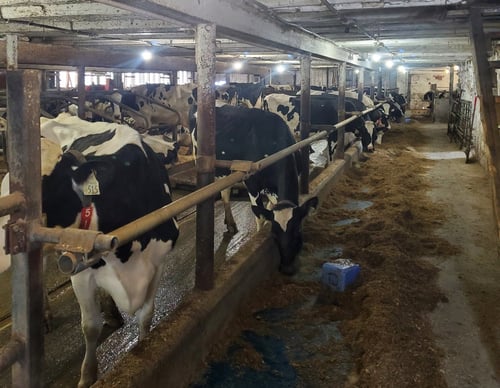 Lely Astronaut Prioritizes Cow Welfare
In 2013, the Wagners decided to upgrade their milking system to a Lely Astronaut A4. They installed this robot in a separate area from the original robotic milker so they could keep milking with the Lely Astronaut A2 throughout installation. Carson was very involved with this transition and noted the effectiveness of the I-flow concept in the robot's design.
"It was a flawless transition. We saw an increase in milk production and visits after switching," Carson said. "The cows are more comfortable with the design of the A4. They're able to walk straight in and see the rest of the cows around them while they're in the box."
He also saw a big change in training heifers to milk with the robot and believes they pick up the process much more quickly. The Wagners are also excited about all the data that comes with the Lely Astronaut A4.
"The Health Report has definitely made things easier with the SCC, reproduction, rumination and so on," said Carson. "The robot has been able to let us know if there's something truly wrong with the cow, even if she looks OK. We're able to treat that cow a lot quicker and sooner than we were before."
Today, the herd at Wagholm Farms is currently averaging up to 88 lbs (40 L) per cow per day, 3.14% protein and 4.1% fat. Robotic milking has also increased the longevity of the cows.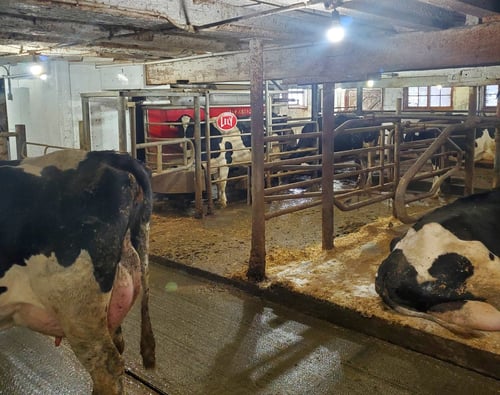 Dairy Farms Continue to Automate
Since installing a milking robot two decades ago, Darcy has noticed that others in his local dairy community have followed in his footsteps.
"It's interesting to see how many people that were watching me very closely back 20 years ago now have robots themselves," Darcy said. "And it's the next generation that's pushing it. These kids are coming into the dairy industry because they know there's a better way to do it."
The Wagners are thankful to everyone at Lely and Grand River Robotics that have helped them make robotic milking a goal and long-term success. Lely North America is proud to have such innovative, robotic milking pioneers as part of the Lely family!