Year-over-year the Lely North America team continues to be surprised and impressed by both the quality and quantity of entries for the Future of Dairy Scholarship. We are pleased to announce the latest recipients of our $1,500 scholarships.
After a thorough review and considerable deliberation, the Lely North America team is proud to announce three remarkable individuals as recipients of this year's Future of Dairy Scholarships. They are Clayton McWilliams, Katie Wilson and Ross Herber. Read on to learn more about their journeys.
Clayton McWilliams grew up on his family's farm in Eastern Ontario and began milking cows at the age of 12. Currently he is completing a master's degree in Animal Biosciences at the Ontario Agricultural College, University of Guelph where his focus revolves around "precision feeding in fresh cows milked automatically". Clayton has a passion for cow health and dedicates a significant portion of his time working on and conducting research at Ontario farms. A scientific paper he co-authored, "Is greater milk production associated with dairy cows who have a greater probability of ruminating while lying down?" was accepted in the peer-reviewed Journal of Dairy Science in September of 2021. Clayton feels a strong connection to dairy production and farm management and looks forward to a career in the agricultural nutrition industry.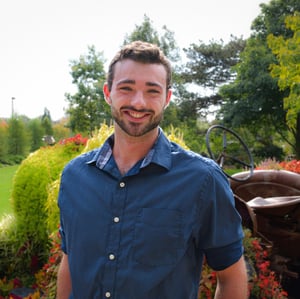 Despite not growing up on a farm, Katie Wilson has demonstrated an immense passion for agriculture. She was deeply involved in 4-H growing up, going as far as to win the Grand Champion Showperson during the 2019 Michigan 4-H Youth Dairy Days. She was a member of the 2022 MSU National Champion Dairy Challenge team, served as a Michigan Dairy Ambassador in 2019, and completed multiple dairy internships. Most recently Katie completed an internship at Ryzebol Dairy, a 4000-cow operation in Michigan, where she was involved in all aspects of the operation. Her interest in data and robotics lead her to become the data manager for the dairy where she maintains and evaluates all herd production data as well as reviewing and updating standard operating procedures. Upon graduation, Katie will continue to work for this dairy.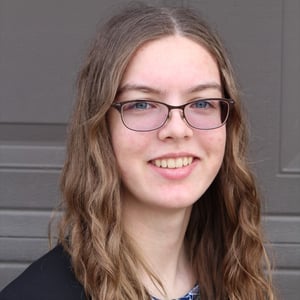 Ross Herber has been around cows since he was an infant. Raised at Shadycrest Holsteins, his family's farm, his appreciation for farming developed early on. At South Dakota State University Ross pairs this passion for dairy with perseverance, grit, and a positive attitude, taking on leading roles in many collegiate agricultural organizations including Agronomy and Precision Agriculture Club, Dairy Club, and National Dairy Challenge. Ross also recently completed an assignment at the SDSU Dairy Research and Training Facility where he took part in administering medications, vaccinations, monitoring cattle for injury and illness, as well as daily tasks like pushing feed, bedding cattle, and scraping floors. In his essay Ross said, "Utilizing advances in technology and data to make decisions is essential to long-term profitability and success in today's dairy industry.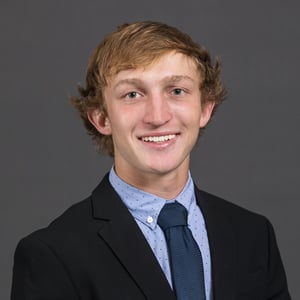 The team at Lely North America thanks all the fantastic students who applied for this year's scholarship, and our team is excited for what the future holds with such bright young individuals!