Locating cows for special treatment or attention is easy, efficient and saves time with the Lely CowLocator. Using Nedap cow locator technology, integrated with the Lely Horizon farm management system, allows dairy farmers to locate cows accurately and provides insight in heat detection and cow health.
"It's the best thing ever. I totally recommend it. It makes the day so much easier," said Shonda Reid, manager at Fred Rau Dairy in Fresno, California that milks nearly 1,800 cows with 24 Lely Astronaut A5 robotic milking systems.
"It's particularly helpful during startups when cows are being trained to go to the robots, but it is also extremely helpful when finding cows that need attention," Reid said. "The whole goal is to have happy cows, and be consistent and more efficient with time and people, and this tool has helped."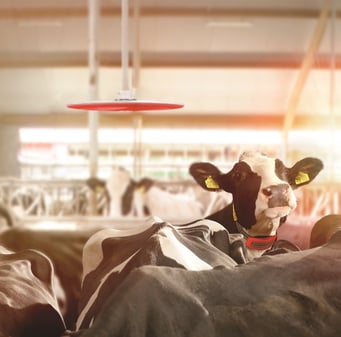 To use the Lely CowLocator, producers need to have Lely Horizon in combination with Nedap location tags. Several receivers are mounted in the barn, which are in contact with the cows' tags. The receivers then communicate with Lely Horizon to show the cows' location with only a few clicks. For example, cows listed on the 'Collect cows' or 'TotalHealth' attention list on the app can easily be located on the barn layout with a single click. This farm-specific barn layout is created once in Lely Horizon during the initial set-up and allows a very personalized experience for the farmer.
Heat detection and health monitoring
Included in the CowLocator tags are heat detection, eating minutes, rumination, and inactivity. Lely Horizon quickly provides insight into the heat status of each individual cow, which allows for insemination at the right moment to maximize profits via reproduction management. The eating minutes, rumination, and inactivity functions of the tags, combined with the data gathered in the Lely Astronaut A5, ensure up-to-date information about the health of the herd.
Majestic Crossing Dairy in Sheboygan Falls, Wisconsin uses 13 Lely Astronaut robotic milking systems. When they installed the milking robots, they also added the CowLocator, with Nedap technology to help them find cows for vet and pregnancy checks, ultrasounds, and other herd health checks.
"The big benefit of the CowLocator is time management." said Darin Strauss, owner of Majestic Crossing Dairy. "It helps me get the most tasks completed by my staff and my team in a timely and efficient manner."
The CowLocator feature alone helped this farm reduce pregnancy and ultrasound check time by half. The whole system helps keep the dairy farm running more efficiently and helps their team feel more empowered in their management decisions. In addition to locating, the cow monitoring technology provides unmatched heat and fertility insights, rumination data, and physical activity information.
"Cow location is all about being efficient with your labor force," said Barry Pavlat, Lely Farm Management Support specialist. "They are spending much less time looking for cows. The more efficient we are with labor, the more that drives down the costs per hundredweight."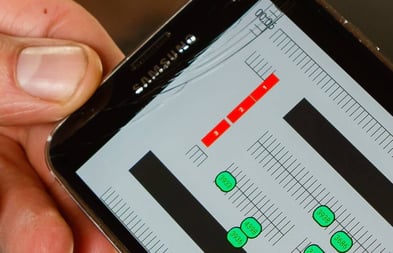 Nedap technology helps dairy farmers to automate routine tasks.
"Nedap's innovative and proven technology provides insight to cow health, behavior and location to help streamline routine protocols and enhance animal wellbeing" said Tera Baker, North American Marketing Manager.
"Cow positioning is the next frontier in animal handling efficiency because it enables farmers to pinpoint exactly where each cow is at and go directly to her. This lets the other cows continue about their day with no disruption while minimizing the time spent on each animal that truly does need attention. These technology advancements improve farm management at the tactical and strategic level and have become vital tools for dairies all over the world."
CowLocator benefits at a glance
Perfectly compatible with the Lely Astronaut via Lely Horizon.
Find individual cows that need attention quickly and easily.
One tag (Nedap) for different applications: CowLocator for heat detection, health monitoring and identification.
Employees, the breeder and the veterinarian can also benefit from the system.
Only usable in Lely Horizon when the CowLocator is installed.
Learn more about Lely Horizon and the Lely CowLocator below.