Lely North America is pleased to announce that Courtney Krieger is one of five recipients awarded a $1,000 Lely Scholarship. Krieger, a fourth generation producer on her family's Ohio dairy farm, is attending The Ohio State University Agricultural Technical Institute majoring in agribusiness.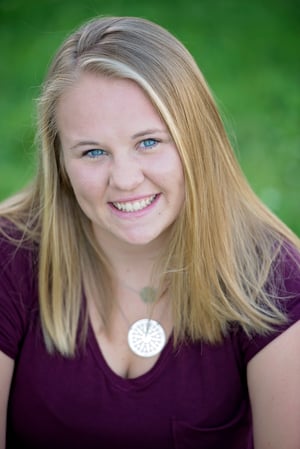 "Winning this scholarship is just another step closer to my goal of making it through college debt-free," Krieger said. "The opportunities that will come along with this scholarship are just another great part."
Part of the application required candidates to submit an essay response to the question "How would you explain the benefits of dairy automation to consumers?" Krieger's essay stood out to the judges among some very strong competition. In her essay she wrote:
While it would be easy to talk about the benefits of dairy automation with my dad or other farmers, discussing it with a consumer who does not know much about the care of cows and milk production could be much more of a challenge. While a farmer's interest in automation may focus on increased profitability, improved health and time savings . . . today's consumers are concerned about animal care and safe food production. Serving as the Dairy Ambassador for my county, I have had the chance to talk with many people about the dairy industry, and I know that the key to connecting with these consumers is to talk at their level. While sharing the benefits of dairy automation with consumers, I believe it is important to make the message both simple and relatable.
Krieger was active in her local FFA and 4-H organizations while growing up on the farm, holding numerous leadership roles. In a letter of recommendation written by her FFA Advisor, she was praised for her passion and dedication to agriculture and for being a champion of the industry.
Congratulations, Courtney!
Other Recipients: