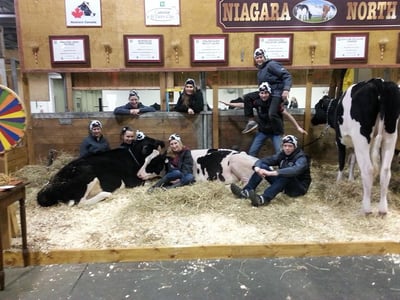 Earlier this month, 356 4-H dairy members from across Canada arrived in Toronto, ON to take part in the annual TD 4-H Dairy Classic to show their 4-H heifer project at the Royal Agricultural Winter Fair. This is the crowning show of the 4-Her's year-long project as it's a distinct honor to be able to show at the Royal and privilege earned.
Lely's own David Ross, a previous Royal 4-H showman, represented Lely at what others have called "the Olympics" of all Canadian 4-H dairy shows. David shared Lely tuques to all TD 4-H Dairy Classic participants and encouraged kids to participate in a social media competition between the counties. Members were asked to capture photos wearing their tuques, post to Facebook or Twitter with #lelylife and the image with the most votes would win more free swag. During opening ceremonies in both the dairy and beef heifer shows, Lely was one of the proud event sponsors and could be seen on new county/province signs for the parade of clubs. Lely also sponsored the meal for 4-H dairy members and chaperones.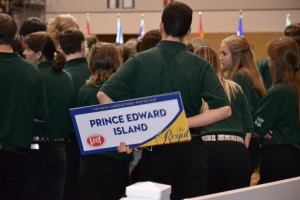 David shared the following about his Royal experience, "it was a great honor to be able to take part in an event I once competed at, but the gratitude expressed from the chaperones and members during the whole event was fantastic. Nearly every county was so grateful for the meal sponsorship that when they found out about the tuques they were blown away by Lely's involvement. Many members had their hats on right away in the barn. One organizer said the black and white tuques really branded the 4-H kids."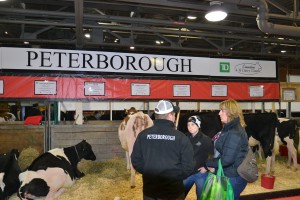 David also shared, "one 4-H mom even obtained my email from organizers to contact me and thank Lely for taking part in the event, and to say her son loved his hat so much that he had it on the whole time at the show and even wore it to school once he got home." Congratulations to the 4-H'ers and their families that participated at the Royal and work each day to feed the world. Lely appreciates your contribution to the global food supply and wishes you the best with your 4-H dairy projects.