You could say dairy farming is in Jackie Plank's blood. Born and raised on a 50-cow dairy near Marshfield, Wisconsin, choosing the dairy industry for her vocation was a natural choice.
Farm Girl with a Passion for Dairy Farming
Jackie learned the ropes of how a farm is run alongside her four siblings, and especially enjoyed the cow-side of things. She also loved showing her family's Ayrshire cattle.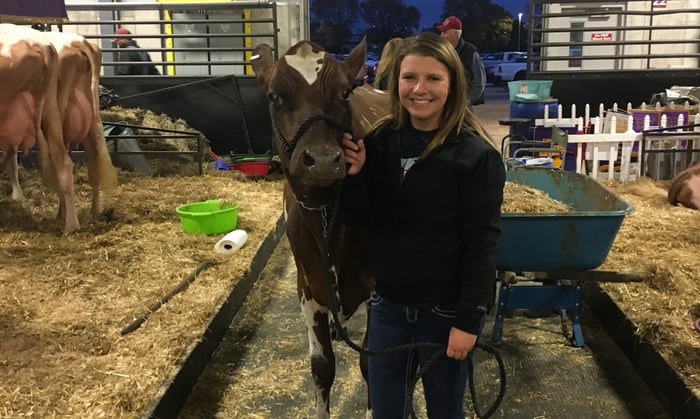 After graduating high school, she attended Northcentral Technical College for two years and received a degree in ag business. Following graduation, she worked at AgSource Laboratories for about a year.
In May of 2017, Jackie joined the Seehafer Refrigeration team the same week owner John Seehafer acquired the dealership. She is currently the Lely Center's Farm Management Support (FMS) advisor, and services the customers of Seehafer Refrigeration's Marshfield and Sparta locations. Today, she works with 32 dairies with Lely automation that include 115 total Lely Astronaut robotic milking systems, 2 Lely Vector automatic feeding systems and various other Lely robotic solutions.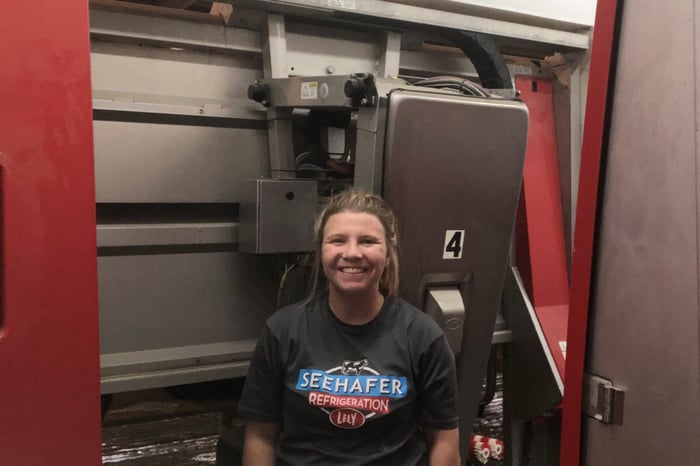 Growing up in the area and bringing previous first-hand dairy farming experience has helped Jackie to better serve local dairy producers.
"Being a local is definitely a huge benefit, but so is being able to understand what the customer is going through on the robotic and dairyman side," Jackie said.
Her training and experience has also given Jackie critical knowledge about Lely robotic solutions. She has taken many Lely FMS trainings that have armed her with the necessary skills for the Lely Time for Cows (T4C) management system, troubleshooting, customer care and more.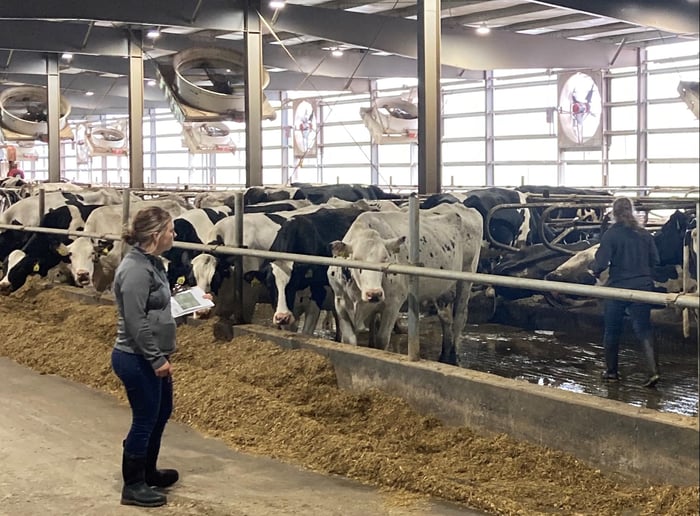 Changing Farmers' Lives with Lely Automation
The part Jackie enjoys most about her job is changing dairy producers' lives and helping them reach their production goals.
"The lifestyle change is huge, even just two months after startup with robots," Jackie said. "Producers are able to do things over the weekend and have the same paycheck. I enjoy helping them with the tools that make their lives easier."
Jackie prides herself on having good relationships with her customers and really values their support. Many of Seehafer Refrigeration's Lely red farms have achieved impressive levels of production, with ten operations currently producing more than 90 lbs. of milk per cow per day. According to a recent report, Seehafer Marshfield's customers have the top average production per robot in the Midwest. Jackie's expert advice to her customers has contributed to the excellent performance of these dairies.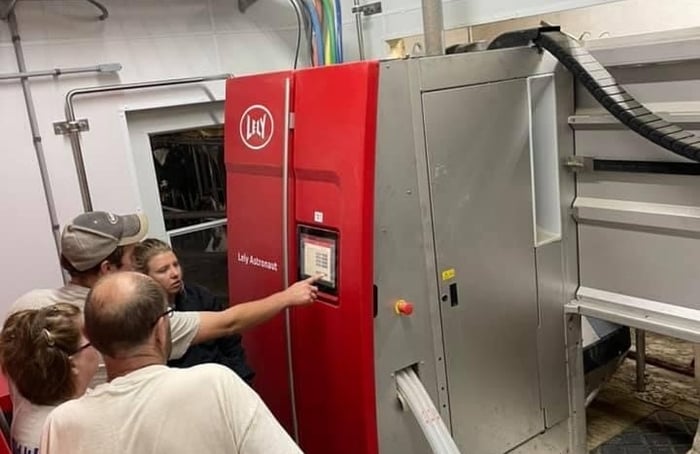 FMS Advisor Providing Expert Advice
Jackie has worked on many exciting projects, including the largest robotic milking dairy in Wisconsin, Miltrim Farms, Inc. This farm currently milks around 1,000 cows with 18 Lely Astronaut A5s. The dairy recently invested in 12 more Lely milking robots and this expansion's startup is scheduled for July of 2021.
Jackie and a few other Seehafer Refrigeration staff members recently participated in a Lely Lean event at Miltrim Farms, Inc. During this event, she shared her knowledge of the DairyWise program that involves efficiency and sustainability to optimize a dairy's profitability.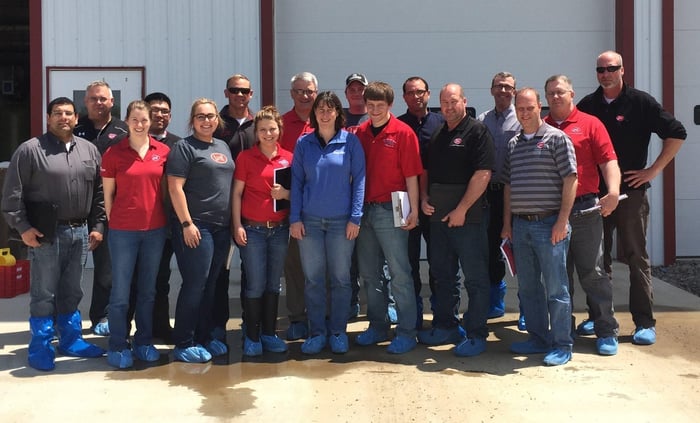 Outside of work, Jackie enjoys spending time with her family and friends, and getting out on the lake when she can. She frequently goes back to the family farm to help her dad with crops and in the barn. Her family also owns a meat-selling business and she has assisted with marketing their products.
Lely North America is grateful to have motivated individuals with a passion for dairy like Jackie as part of our team. Throughout June Dairy Month, we will be celebrating #womenindairy Wednesdays that feature women like Jackie who are involved with Lely farms and their community. Stay tuned for more to come and join our social media celebration by posting about the dairy women in your community throughout the month!