A pioneering leader in the robotic milking industry in more ways than one, Lely has been helping operators finance robot investments for nearly two decades.
Lely Finance is a partnership between Lely North America and DLL Finance that originally started to help farmers manage capital start-up costs. The program was unique at the time, making Lely an industry trendsetter by offering financial solutions to complement their product line.
"We've worked together for nearly 20 years," said Juli Nunnikhoven, Business Development Manager of DLL. "That's something I don't think other people realize. We were one of the first companies to finance robots."
For farmers based in the United States, and for a limited time, Lely Finance is offering new clients a chance to lock in 0% financing for 60 months. To learn more about the spring promotion, visit the Lely Finance website.
How does it work?
A subsidiary of Rabobank, DLL Finance is an asset-based lender and the equipment finance division of Rabo, based in the Netherlands. Unlike a typical bank, Lely Finance only takes the equipment it is financing as collateral. The company does partner with other lenders to provide complete financing to the producer for other expenses, such as construction costs.
"When it comes to the whole project, we oftentimes work with another lender of the customer's choosing," Juli said. "They're the provider for any financing on the construction costs. We partner with that local lender to offer all the financing on the equipment."
The program has been streamlined for ease-of-use. The application process depends on the specific equipment being financed. For example, financing for a Lely Juno requires only a one-page credit application and can be approved the same day. Larger projects might require additional paperwork, like financial statements.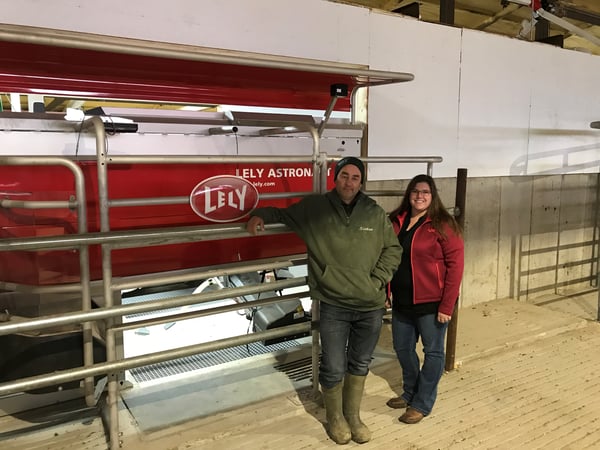 Why partner with Lely Finance?
According to Juli, agriculture is a "reciprocal industry." Often, when corn prices drop, the cost of milk falls too, as do interest rates. Right now, we're seeing the opposite trend, with high milk and feed prices and rising interest rates, she said. Working with Lely Finance means a fixed low interest rate, giving farmers a constant in an otherwise uncertain market.
"Financing is really important and strategic," Juli said. "That's the thing about Lely, they're so forward-thinking by partnering with a finance provider" to better help producers implement these projects on their farm.
What should I know before I apply?
Juli recommends starting the process as early as possible. Robotic milking systems can be a substantial investment, requiring participation with many stakeholders including the equipment manufacturer, construction contractor, lenders and others. Many operators, particularly larger dairies, may begin exploring financing options two years or more before any construction is expected.
"It's never too early to talk about what options are available," she said. "It's good to have a game plan so when they're ready to pull the trigger, they know exactly what they want to do."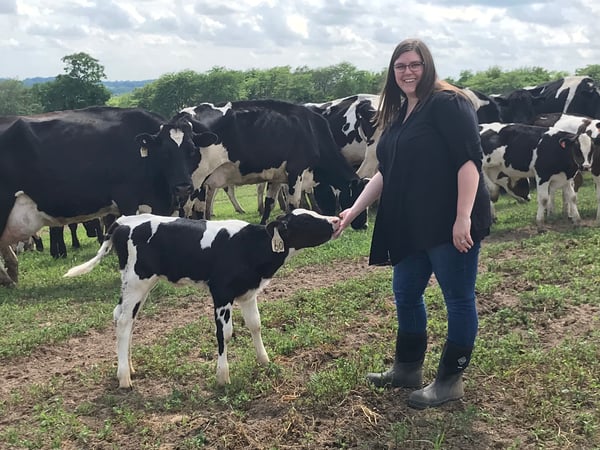 Juli also said Lely Finance will work closely with applicants to identify each farm's unique financial situation, and to tailor financing solutions to meet the needs of their operation. The company even offers operating lease options, potentially setting yet another industry trend.
"That's really the nice thing about Lely Finance," Juli said. "We're able to work with whatever the customer's (financial) goal is."
Whether it is cashflow, tax treatment, or another factor, Lely Finance has options to meet the financial needs of dairy.
Lely Finance is consistent with Lely North America's history of surrounding producers with resources covering all aspects of the farm.
"Lely Finance is just another tool that sets Lely apart," said Juli. "Each dairy is different, and my job is to build the financing around what the dairy needs and to meet their financial objectives. I think that's something cool that Lely provides better than others."