Lely is proud to welcome Steve Sweet to its North American team as a Senior Farm Management Support Advisor for Dairy XL. In his role, he will work with Lely Centers and large herd dairies providing guidance and dairy management support for all aspects of robotic milking.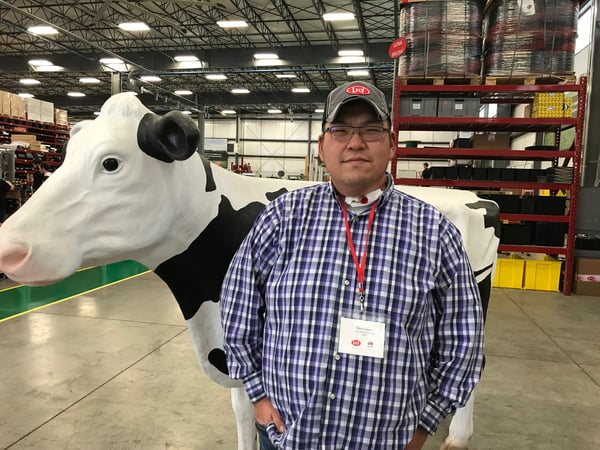 Sweet's background in dairy runs deep. Growing up in
Central Michigan, he helped on his parent's dairy farm before heading off to earn degrees from Michigan State University and Cal-Poly San Luis Obispo. After college, he worke
d for a feed company as a dairy nutritionist for four years before venturing out
on his own as an independent dairy nutritionist and consultant in Michigan.
"I'm excited that I am able to continue to work with dairy producers and their management teams," says Sweet. "My goal is to help each operation become efficient while increasing their profitability and adding flexibility to their lifestyle."
Lely's Farm Management Support (FMS) has a single goal: to optimize dairy operations in order to help dairy producers meet their goals. The FMS team serves as a resource through all stages of robotic milking and feeding; before, during and after start-up.
Steve, his wife Jill and their two sons live down the road from his family's farm, where he still makes time to help his parents when he can. Sweet also enjoys spending time outdoors hunting and fishing and being with his family.