Sean Gordon has joined Lely North America as a technical support specialist (TSS). In this role, he will serve as Lely's boots on the ground and the first line of support for installation, troubleshooting, repairs and maintenance for Lely products. Lely TSS personnel are some of the most knowledgeable people in the industry, with a complete working knowledge of Lely robots and feeding products as well as cows and robotic milking.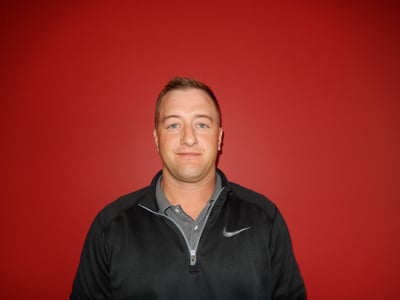 Gordon grew up in south-central Iowa, farming with his grandfather and stepfather. He received a bachelor's degree from Iowa State University. After school he worked for John Deere Intelligent Vehicle Systems and later as an Ag Management Solutions specialist in eastern Iowa and western Illinois. After being with Deere for six years, he joined a start-up company in San Carlos, California, working in data and analytics. His interest in technology and troubleshooting led him to Lely.

"I was very interested in Lely, as they are an industry-leader in cutting-edge robotics and technology while helping dairy farmers improve their operations and their livelihood," Gordon said. "I'm excited to learn more about Lely products and the technical knowledge needed for the role of TSS so I can make a positive impact in the near future."

Lely North America has more than 260 certified technicians working at local Lely Centers, which is more than any other robotic milking and feeding brand in the industry. Additionally, there are about 30 highly trained product specialists in the field who are available to support Lely's milking, feeding and cow comfort system. They can answer questions a dairy producer has on everything from equipment to milk quality issues.

Each Lely Center has a lead technician with years of training and experience, and Lely provides annual, ongoing training so each farm can count on their support team.

Before technicians are allowed to perform maintenance or provide support, they must pass level I Lely certification. The ongoing certification program contains several levels, each designed to raise the service technician's knowledge, experience and problem-solving skills.

Lely has a rigorous training program with dedicated training centers near their Pella, Iowa, headquarters as well as Woodstock, Ontario. These facilities are complete with all of the Lely products, so technicians can train extensively on robot installation and maintenance. Read more on Lely TSS.