Dairylain Farms, LLC, located in eastern Oregon, is a family-owned dairy that was founded in 1971 by Warren and Lori Chamberlain. Today, they work together with their son Jason and his wife, Mary, and their family.
Labor struggles led to milking robots
Having previously milked in a double-six herringbone parlor, the Chamberlains struggled finding qualified labor in their rural location. After touring many robotic milking farms and seeing the labor efficiencies Lely robots could provide, the family decided to make the switch.

The Chamberlains transitioned to Lely robotic milking in 2016 after retrofitting their existing facility. They now milk their 450 registered Jerseys with eight Lely Astronaut A4 robotic milking systems. They have an additional 500 head of young stock on the operation as well. The dairy also utilizes a Lely Juno 150 automatic feed pusher for improved feed efficiency and Lely Luna cow brushes for enhanced cow welfare.
On their dairy operation, Jason oversees the cows and Mary oversees calves with an employee to assist. They raise registered Jersey and Jersey-Limousine cross calves. In addition to the farm, Jason has his own dairy nutrition consulting service. Mary is a substitute teacher, coach and serves as the District One Director on the Oregon Dairy Farmers Association Board, representing dairy producers of eastern Oregon.

The family praises the change to milking robots has made to their daily routines and herd management. They commend the information that is gathered by the robots. The Lely Qwes cow-recognition system, through neck collar tags, measures the most crucial information on each cow every two hours. They work closely with their Lely Center, Progressive Dairy Service & Supplies.


"This provides vital data on each individual cow on items such as whether the cow is in heat or rumination information," said Jason. "It has played a vital role in managing cow health."
Data at your fingertips
The Lely Horizon farm management system elevates the data available which allows for more insights that improve farms' profitability and sustainability. All relevant data is converted to user-friendly information that provides practical advice. For instance, the operator will receive a notification about clearly ketosis-suspected cows at an early stage to help prevent losses. In addition, the system is a way to connect all equipment and suppliers on your farm and take advantage of smart algorithms and connectivity in a data cloud.

"The biggest advantage in the Lely Horizon system is that it is fairly versatile in combing through the data and items are brought to our attention," Jason said. "Whether it is a problem with a specific cow or robot, we can more accurately see the issue and help us determine what needs our attention."
The data has allowed them to become more efficient.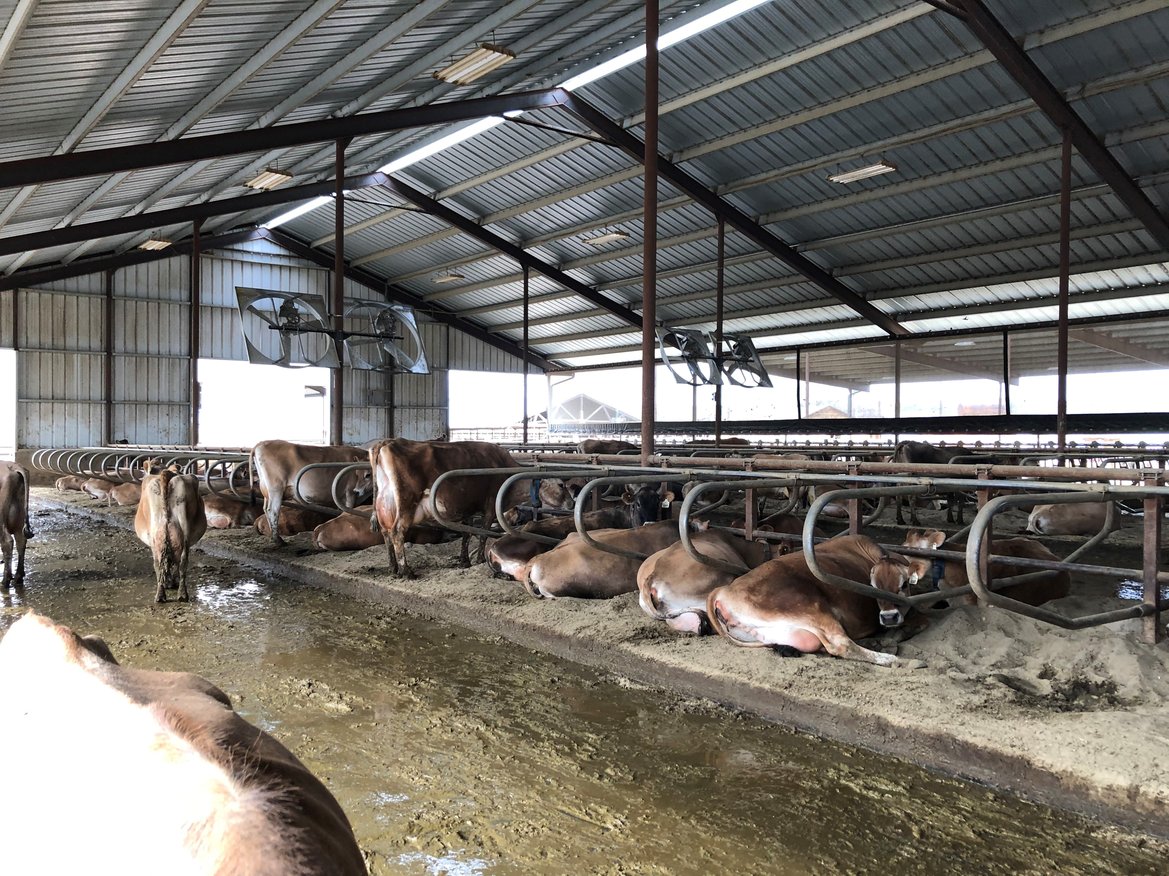 "The box time has been steadier over the past year and half," Jason said. "We don't see those swings in box time, which has allowed us to be more efficient and allows us more free time away from paying attention to the cow visits."

The information always points out what a cow is doing. "I might not agree with the recommendation, but it helps me with my decision making about how I might breed that cow," he said.

"We only have one employee, but I can see where the customization with the dashboard would be very helpful if a dairy had more staff focused on various parts of the operation," Jason said.

Dairylain Farms, LLC has come a long way since its founding, and Jason looks forward to further growth with Lely automation in the years to come.