Michele Payn has been named the third and final judge in Lely North America's The Way To Dairy Award, joining Tom Anderson and Dr. Jodi Wallace.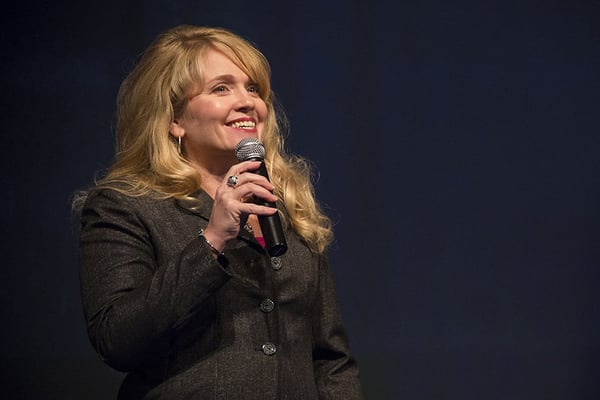 A professional speaker and author, Payn connects the people and science of food and farming as principal of Cause Matters Corp. She is known for being a community catalyst, a passionate advocate for global agriculture - and antagonizing people into action. Payn has worked with farmers in more than 25 countries, raised over $5 million in sponsorships for the National FFA Foundation and founded AgChat and Food-Chat on Twitter. She is the author of two books, No More Food Fights! and Food Truths from Farm to Table, an Independent Publisher Book Awards (IPPY) bronze medal winner and Amazon #1 best seller.
Payn's degrees are in Agricultural Communications and Animal Science from Michigan State University (MSU). She has earned the Certified Speaking Professional designation, awarded to less than 10 percent of professional speakers globally.
She resides with her husband and daughter on a small farm in central Indiana, where they enjoy Registered Holsteins, supporting MSU athletics and arguing about science while cooking. Payn grows conversations between the food and farm communities at www.causematters.com and socially through @mpaynspeaker.
The three judges will begin their assessment of each submission, finalist video, interview, essay, application, up to three photos and two letters of recommendation based upon the following equally weighted criteria: interview quality; creativity and originality of essay; professionalism, and adherence to promotion theme.
The judges will then select the grand prize winner from the four finalists. The winner will be the one with the highest score, determined by applying the criteria above to each finalist video and interview. The grand prize will be the winner's choice of either the new Lely Astronaut A5 automatic milking system or the recently re-launched Lely Vector automatic feeding system.