With labor costs becoming increasingly challenging, Kristi and Matthew Keilen knew they had to make a change.
The young family had been operating Matthew's family farm in Westphalia, Michigan, out of a double-10 parallel parlor for years. But more and more of their peers had turned to automation in recent years.
"Labor was becoming a bigger and bigger issue," said Kristi, co-owner/operator of K&K Dairy. "We knew that we kind of wanted to do things ourselves and get away from hired labor."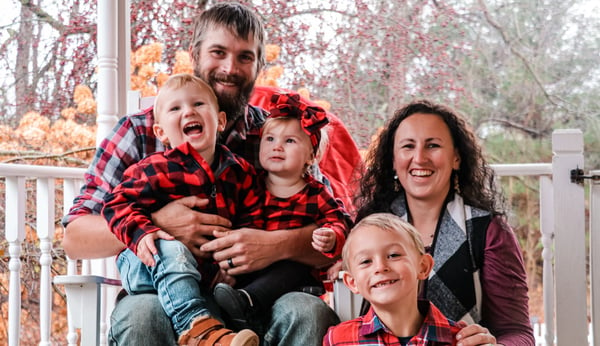 Making the Switch to Lely Automation
Kristi said the couple's farm friends who had made the switch to robotic milking frequently partnered with Lely. Plus, each dairy producer swore by the milking machines, lauding their ability to cut labor costs while helping improve cow health.
So when Kristi and Matthew decided to make the switch, Lely was the only choice.
"We've seen quite a few Lely robots from friends that have them, and they all love them," Kristi said.
The couple worked with Hi-Tech Dairy Supply, Inc., an Allendale, Michigan-based Lely Center, to install four Lely Astronaut A5 robotic milking systems in January. They officially made the switch with their 250-head herd on January 25 of this year.
"From the beginning, it's amazing what all the robots can do," said Kristi. "There are so many things that we haven't even dived into yet that these things can do. Before making the switch, we had hardly any technology on the farm."
With just a few weeks of robotic milking behind them, Kristi hasn't fully seen the impact the robots will have on milk production. But if her herd's response to the machines so far is any indication, the end result will be overwhelmingly positive.
"They kind of train themselves for the robots," Kristi said.
Lely Astronaut A5s Help Keilens Become Independent
The Keilens' goal is to get to where the family can maintain operations without the need for external labor. Early on, it seems as if the couple is on track to meet that objective.
"I enjoy it a lot, especially being able to be out with the cows more on a day-to-day-basis," said Kristi.
She's particularly excited about the data collection capabilities of the Lely Astronaut A5s, which she said will allow her and Matthew to make individual decisions for their cows.
"We want to see how these guys work, long-term," said Kristi. "We want to see what the four robots do first."