We were once again impressed with the number of qualified candidates that applied for the Lely Future of Dairy Scholarship in its fourth year. One of the recently named recipients of the $1,000 scholarship, Jerod Berrett, is currently attending Utah State University and majoring in Animal, Dairy and Veterinary Sciences.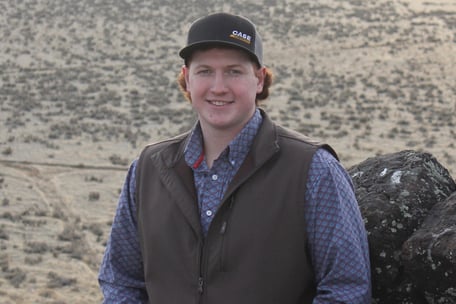 Jerod's resume displays his notable work experiences in the agricultural industry. He has been a farmhand on multiple dairy operations and continues to gain more insight into the dairy industry through his current position at Hansen Holsteins while he attends school. Looking ahead, Jerod hopes to act as a guide for others who wish to get involved in agriculture.
"I've met a lot of good people in the ag industry who have been great mentors to me. I'd like to give back by doing the same for other young people someday."
Dairy Automation Experience
Jerod has had many opportunities to experience dairy automation as a member of the USU Dairy Science Club. Through multiple tours of automated dairy operations, he has gained an insightful awareness of the advantages automation can provide to dairy operations, both large and small.
"The profitability of the long-term improvements in health, nutrition, reproduction and management will outweigh the cost of switching to an automated milking system," he said. "I think that dairy producers with small herds should be consulting and researching to make the switch now to maintain their competitive edge in a varying and fast-growing industry."
Jerod was thrilled and grateful to have been chosen as a recipient of the Lely scholarship. We enjoyed reading Jerod's submission and are excited to see the impact he will make on the dairy industry in the future. Congratulations, Jerod!
Other Recipients: