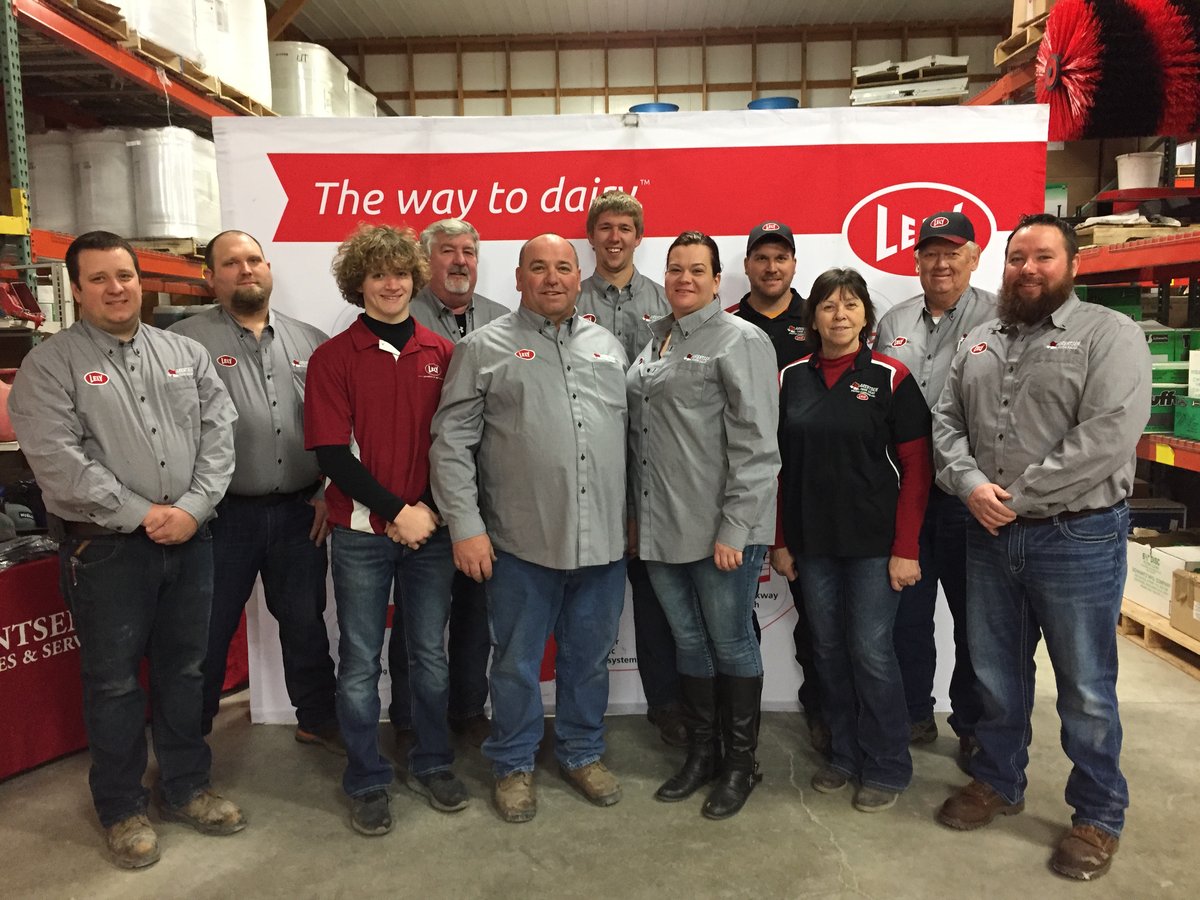 With over 13 years in the business, Arentsen Farm Sales & Service is a nine-person operation founded by owner Gary Arentsen in 2006. It only took two years for them to decide to become a Lely Center, in part due to a customer in their area who wanted Lely robots and wanted Arentsen Farm Sales & Service to broker the deal. They installed the first Lely robots in Illinois in December 2009 and currently have 47 robots in service. Their mission is simple: to assist dairy farmers in producing a quality product and specializing in Lely Robotic milking and feeding equipment.
"Being on the cutting edge of new, exciting and innovative robots is the best part of being a Lely Center," said Gary Arentsen. "With labor, the technology is a must for dairies in our area to be competitive."
Arentsen also services farmers with on-farm repairs and maintenance of Lely products and has route sales and delivers for farmer convenience. Hosting their spring open house Thursday, February 28, 2019, they had over 275 people attend – even with an ice storm in the area! – to learn why Lely products are the best in the industry and how Arentsen Farm Sales & Service can help improve dairy farmers profitability AND work/life balance.
If you're a dairy farmer in Illinois or nearby, give Gary and his team a call at 618-248-5005 or visit their website to learn what Lely products can do for your operation today! Flexibility, efficiency and freedom – that's the Lely way!