Lely North America (Lely NA) is excited to announce new developments in their feed and barn division.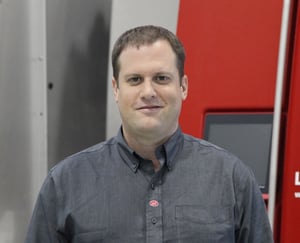 Dan Schreiner, formerly Lely Vector product manager, has accepted additional responsibilities as product manager, feed and barn. In this role Schreiner will oversee the marketing, training, pricing and market positioning of the broad range of products in the Lely feed and barn portfolio. This includes the Lely Vector automatic feeding system, Juno automatic feed pusher, Calm automated calf feeder, Luna cow brush, Walkway automatic foot-bath, Cosmix feeder, Grazeway selection box as well as other new products as they become available.
"I am very excited about this new opportunity," Schreiner said. "We have a wonderful line of products that can benefit the dairy producers of North America. Now we have the opportunity to provide more marketing support to these products and provide the necessary training and support to our Lely Centers. I look forward to working with our Lely Center teams to increase their product knowledge and grow this segment of our business."
Steve Fried, Lely NA sales manager, said, Schreiner has great knowledge of Lely products and the dairy market.
"His experience will be a real asset as we increase our focus on this side of our business," Fried said. "He has a professional, problem solving attitude and is an excellent trainer as well—attributes critical to success in this role."
Fried added that this renewed focus on the feed and barn products will affect two members of the Lely sales team. Joel Eberhart, formerly Vector sales specialist in the United States, and Rich Peters, regional sales and Vector specialist in Canada, will provide sales support to the feed and barn products. Eberhart and Peters will work closely with the North American Lely Centers to identify and support sales opportunities.
"These developments within product management and sales complete the circle of support Lely provides to our Lely Center customers and the end users," President of Lely NA Peter Langebeeke said. "We have a dedicated team of feed and barn technical service support (TSS) and farm management support (FMS) personnel in place, and increasing the responsibilities for Schreiner, Eberhart and Peters ensures we can support the sustainable growth of this important segment of our business."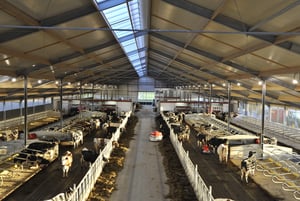 Learn more about Lely dairy industry innovations at www.lely.com.