Throughout this week Lely North America will highlight Canadian recipients of the 2016 Future of Dairy Scholarship Program. Today we recognize Dennis Catt of St. Thomas, Ontario.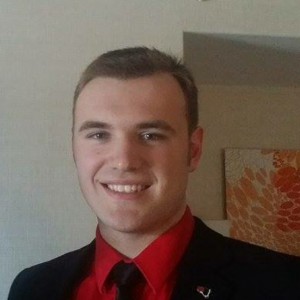 Catt, who is studying agriculture and business at the University of Guelph, has been awarded a one-year, $1,000 scholarship. He has worked extensively in agriculture and was active in 4-H for many years along with many other activities and honors.
To qualify, students had to be currently enrolled at an accredited junior college, college, university, or graduate school in a program that can equip them to contribute to the dairy industry. They also needed to be current or previous members of the 4-H or FFA and submit an essay response to the question, "How will automated milking and feeding equipment impact the future of the dairy industry?"
In the essay, Catt wrote:
Automated milking systems are quickly becoming the norm for a new build. They provide the cows with the opportunity to have full freedom and to do what she wants when she wants. This system also greatly increases the number of cows that can be managed by one worker effectively. This happens because the time milking can be used for managing more cows. The robotic milker also is a management system, giving the producer lots of data on his cows. The tags on the cows track milk production, SCC, weight and a lot more. This all helps the producer identify cows in his her that need his attention. It is important for a producer to look at and spend time with his cows.
Congratulations to Catt and look for profiles on more scholarship recipients later this week.