Lely has a new addition to its North American dealer center network. Snake River Robotics is located in Idaho, and provides knowledgeable guidance during that next step in dairy automation.
Todd Webb, a fourth-generation dairyman, along with his partners which include his brothers Mark Webb, Scott Webb and neighbor Mike Garner, started Snake River Robotics to serve dairy producers in the Magic Valley area of Southcentral Idaho. The Magic Valley area has about 296 dairies that produce 72.8 percent of the state's total milk.
Together with Lely North America, Webb and his team offer reliability, consistency and efficiency in an industry where skilled labor is becoming less available and more expensive.
"As dairymen, we know the importance of having quality equipment and the need to have technicians who are prompt, accurate and thorough when you need them," Webb said.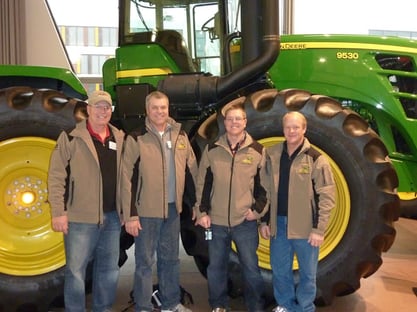 Webb and his partners operate a dairy operation, a diversified crop farm that raises sugar beets, corn, wheat, barley and alfalfa; a beef cattle feedlot; and an electric company. The Lely Center will build on the foundation of a small dairy supply company they own and operate with another partner, Jared Simkins.
"Our dairy supply and electric company are a great fit for this Lely Center because we understand how important it is to be on-call 24 hours a day and be available to farmers," Webb said. "There has been a lot of talk about robotics in dairies in the Magic Valley. Lely products will be a great interest for large and small operations."
To reach Snake River Robotics, call 208-878-5359 or visit www.lelyna.com/dealer-locator.cfm