Lely North America hosted another Lely Journey the week of April 11 where dairy owners from across North America visited Midwest dairy operations using Lely products.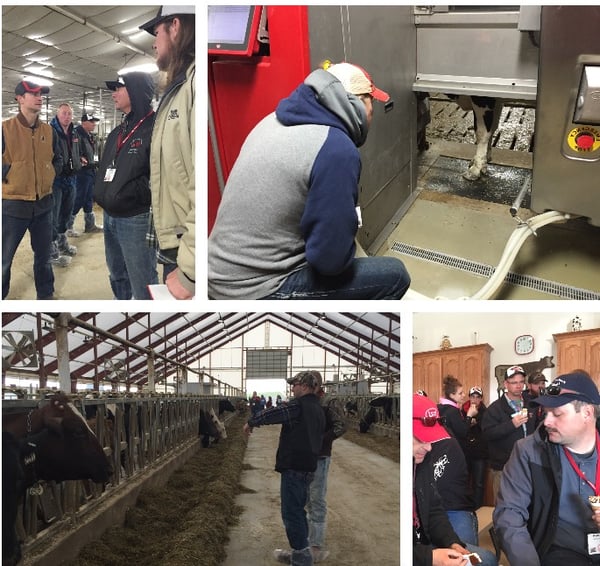 Producers had the opportunity to see the barns and equipment firsthand and ask questions of the Lely dairy producers. The tour included visits to dairies throughout Wisconsin, Minnesota and Iowa.
The first stop was Leedle Farms Black Cat Dairy in Lake Geneva, Wisconsin, which installed eight Astronaut A4 automated milking systems, along with Discover mobile barn cleaners and Juno automatic feed pushers in 2012.
In all, participants were able to see:
• 30 milking robots spread throughout seven farms in seven different robot configurations.
• A variety of sizes and barn layouts including new construction and retrofit.
• Many Lely barn products in action.
The Journey Tour concluded with a behind-the-scenes tour of Lely North America headquarters so participants could experience each phase of robot production. They were able to watch the testing process and get an inside look at robot components.
To see more photos from the Lely Journey Tour visit us at www.facebook.com/LelyNorthAmerica or follow us on Twitter @DairyRobot.
If you have an interest in participating in a future Lely Journey Tour, please contact your local Lely Center for more information or email us at lelydairylife@gmail.com