By Jan Hulsen
It's important to check feeding every day in all groups of cows and young stock. Ask yourself: Are the cows eating well? Are they milking well? Is the rumination and manure ok?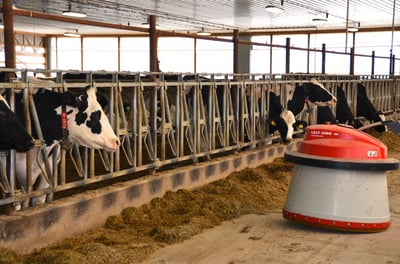 At the same time, at least once a week, carry out a thorough check on the feed, the feeding process, feed intake and digestion. Use a checklist and as an absolute minimum keep an eye on:
Feed storage: Make sure there aren't any heat issues, mold or other loss of quality.
Feed quality: Assess the feed quality. Is the dry matter content still the same? Are you still feeding the same material on which the ration calculation is based or has something changed?
Feeding: Is the sequence right? Are you loading the right quantities? Is the ration being mixed properly? Make sure you mix long enough but not too long. Is the right feed reaching the right animals?
Feed intake and digestion: Are the cows eating happily? Are they selecting or not? Is the pen clean? How much dry matter are they eating? Are they ruminating properly? Is the manure well digested and is it appropriate to the ration? Are the cows producing well? Does this apply to at-risk animals too? Are there minimal differences between animals in a group?
In addition to this, check the results against your goals at fixed times and draw up a plan for achieving your goals over the coming period. How often you do this will depend mainly on how often you change feedstuffs and hence the ration. Do it at least once a month.


For more information visit www.lelyna.com/us

(This is an excerpt of a longer article)