Casey Sparks learned the dairy industry working alongside his brother and father on the family farm in Fremont, Michigan.
But Sparks Quaker Acres kept growing. By the time Casey and his brother, Andy, were ready to take the reins, the dairy farm's herd had grown to nearly 500.
The Sparks' double-12 parallel milking parlor had served the farm well. But it was time for a new investment.
"Our parlor was getting a little old, so we either had to put money in that or go the direction of Lely," said Casey.
About five months ago, five Lely Astronaut A5 robotic milking systems were installed at Sparks Quaker Acres.
"I like it a little more every day," said Casey.
'Pioneers' of Robotic Milking
Aside from a few beef and feeder steers, milk is the primary revenue stream for Sparks Quaker Acres. But the labor involved in milking the herd was challenging.
Sometimes, Casey "had a hard time knowing what was going on (his) own farm," he said.
"As our employee base grew, what we knew was going on seemed to lessen every day," Casey said. "We needed to do something, and this was something that was able to help us manage the workload better."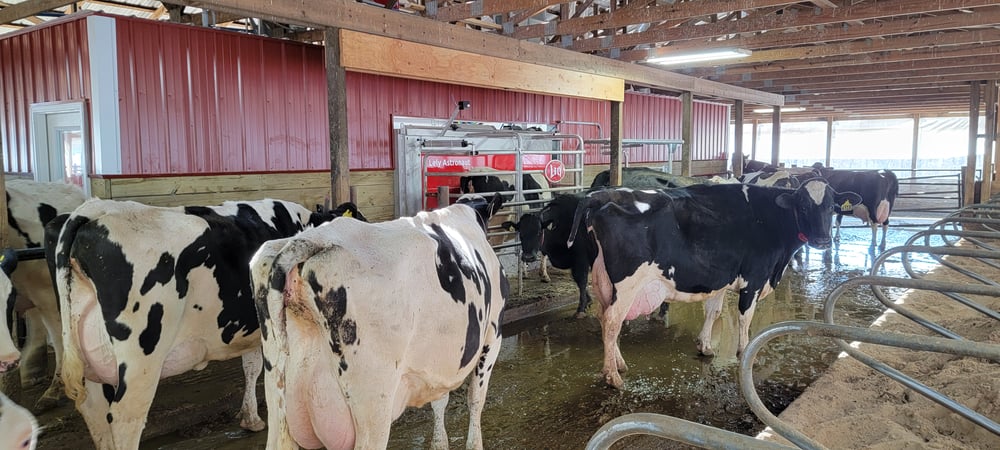 Sparks Quaker Acres has a relationship with Hi-Tech Dairy Supply, Inc. in Allendale, Michigan, that stretches back nearly 30 years. So when it was time to look into robotic milking, Casey knew just where to turn.
"I liked the fact that Lely pretty much pioneered robotic milking," he said. "And Hi-Tech has been very good to us before Lely."
The robotic milking systems are still relatively new, and about 150 cows are still milked in the old parlor. But early results suggest a healthy long-term outlook for Sparks Quaker Acres and robotic milking.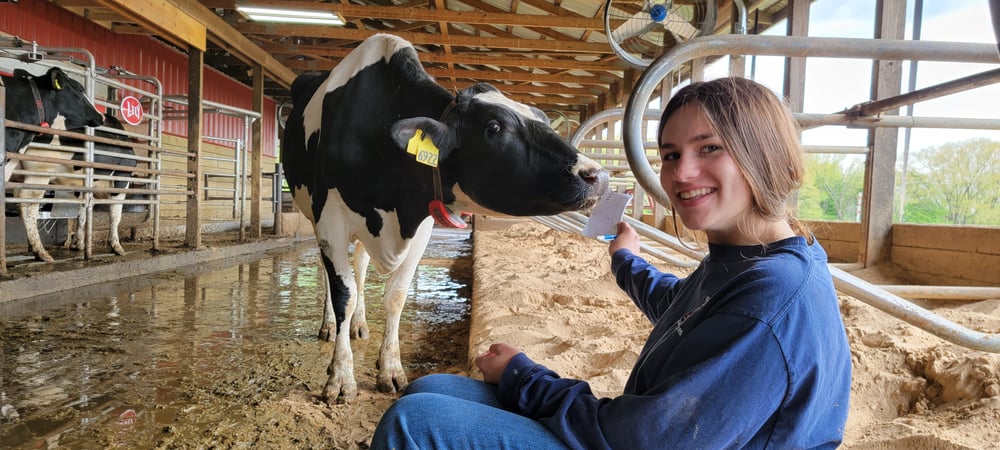 Casey said the data provided by the machines has been particularly helpful.
"I love the data and the information," he said. "I didn't have that before."
Plus, the efficiencies created by the Lely robots effectively means they pay for themselves.
"Our labor savings are able to make the payments on the machines," said Casey. "We probably never would have made the jump to robotic milking if that wasn't a possibility."
The Future with Lely Milking Robots
Casey and his brother are helped on the farm by a few employees, as well as the duo's respective kids. Their father, Glen, also remains an active participant in farm life.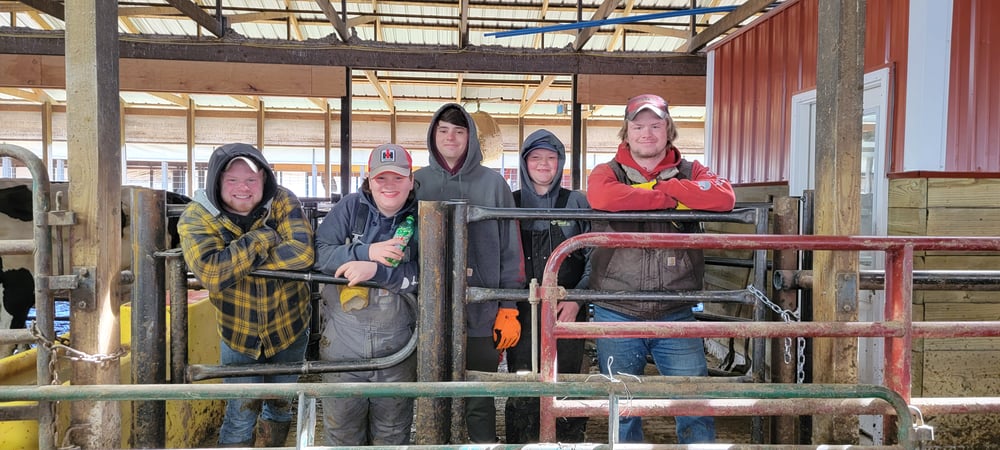 It's unclear whether a third generation of Sparks is poised to take the helm at some point. But for now, Casey and Andy are committed to a growth mindset. And Lely is key to that growth.
"We have a spot all ready to go for one more machine," said Casey. "We just need a way to get cows to it. I'd like to put the sixth machine in and eventually get rid of the milking parlor altogether."