When Doug Seehafer founded Seehafer Refrigeration in 1976, he knew the key to success would be superior service and high-quality installations. This continues to be something Seehafer Refrigeration prides itself on today. After running the company for 37 years, Doug retired in 2013 and his son John purchased ownership of the dealership. Over the years, John has enjoyed seeing the business grow and thrive.

Assisting Dairy Producers Throughout Wisconsin
Located in Marshfield, Wisconsin, Seehafer Refrigeration aims to truly take care of its customers with exceptional service. The business has grown 1,500% in the past 10 years, and employs a team of 25 passionate individuals.
"It really comes down to our people. We truly have the best people in the industry," John said.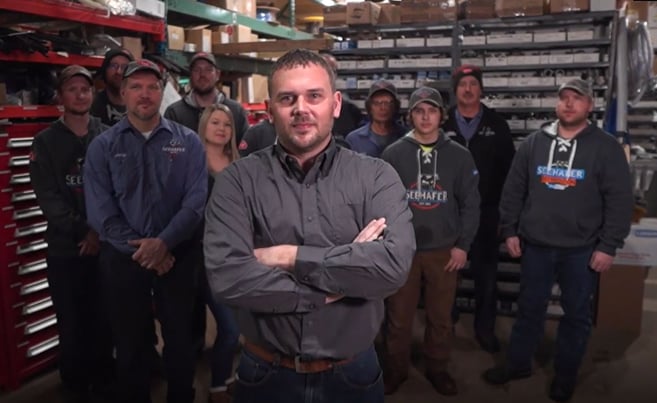 The experienced team at Seehafer Refrigeration is always ready to assist dairy farmers throughout Wisconsin. Seehafer's team is comprised of people with a variety of different skill sets, ranging from service technicians to Farm Management Support. Jackie Plank is the Lely Center's FMS advisor, and leads the startup process for each customer. She assists each dairy producer with inputting every cow's background data into the Lely T4C management system prior to startup day, and works with the farms' staff to make sure they have a clear plan for an understanding of the process.
"Jackie was absolutely fantastic. She came and helped us actually buy cows. She taught us what to look for in a good robot cow. She also made us the complete schedule, like who actually needed to be here during startup. She has taught me tremendous things on T4C like how to build reports and use them effectively," said Alyson Brandt, Miltrim Farms, Inc. barn manager.
Watch the video below to learn more about the Seehafer Refrigeration team and the services they can provide your dairy operation:
Robotic Dairy Experts Passionate About Your Success
Communication is a big part of Seehafer's business. The team continuously communicates with its dairy customers, informing them on final product details and discussing expectations.
"Dairy producers are thankful for a job well done. They are truly passionate about the industry and about cows, and I want to be a part of that," John said.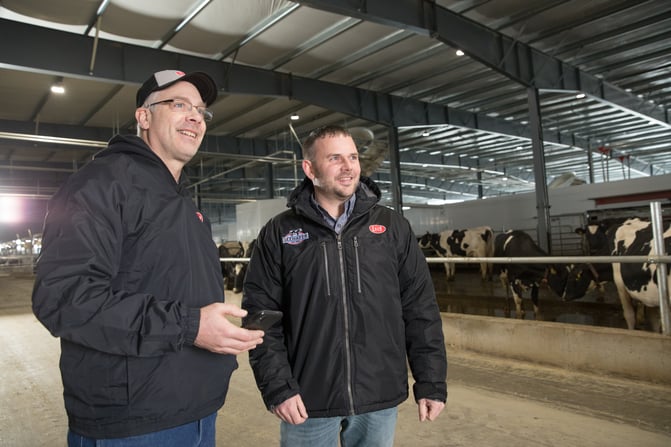 Seehafer Refrigeration offers its services within a 90-mile radius of Marshfield and Sparta, Wisconsin. Not sure if your dairy operation is within their service radius? Visit the Seehafer website to find out. If you're interested in what this Lely Center has to offer, give the team a call at 715-387-3789. You can keep up with the Seehafer team by liking their Facebook page. Flexibility, efficiency and freedom - that's the way to dairy!