By Tony Solon, product manager for aftermarket products, Lely North America
The old saying goes, "you never get a second chance to make a first impression." This is just as true with the cleaning and milk stimulation on the Lely pretreatment brush as it is with meeting people. Pretreatment brushes provide gentle, efficient and silent stimulation for milk secretion. Brushing teats and udders provides a clean start before each cow is milked, making sure they're always clean, dry and meet the highest hygiene standards to prevent cross-contamination. Plus, the brushes use less energy, water and detergent.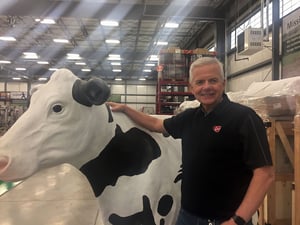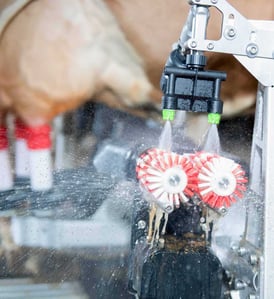 Having the right brush is nice, but it isn't enough. The right brush needs the right cleaning solution. Lely's Astri L is specially formulated to allow for minimal usage and meet requirements for effective and proper cleaning of your cows during premilking in your Lely robot. Powered by hydrogen peroxide— a bacteria-killing oxidizer—and peracetic acid to lower the pH and activate the peroxide for a more robust bacterial kill, Astri L helps ensure high milk quality and animal health.
Along with killing a wide bacteria spectrum, all while minimizing the formation and growth of biofilms on the Lely Pretreatment brushes, Astri L also ensures the instant killing of microorganisms at low temperature. Astri L is free of harmful residue, and using it at the recommended concentration levels keeps it safe for humans, animals and the environment. It is also FDA approved.
When you add it all up, it's easy to see why Lely's pretreatment brushes and Astri L make the case on why the first impression is important.
For more information on Lely products, click here.