Penner Farm Services has been an institution in multiple Canadian provinces for more than 60 years, establishing a reputation of competence and customer service. Since the mid-2000s, Penner Farm Services has leveraged that outstanding reputation to create a burgeoning footprint for Lely robots in the region.
Addressing an underserved market
Keith Vaandrager, general manager of Penner Farm Services' Alberta Lely Center, said one of his colleagues began exploring options for robotic milking partners in Manitoba in 2005. The team noticed a need locally that was not being met by current robotic milking options.
Research ultimately led Penner Farm Services to Lely. The company's history of excellence in innovative robotic milking solutions convinced the Manitoba team to move forward.
"When we make a decision to work with a supplier, we jump in with both feet," Keith said.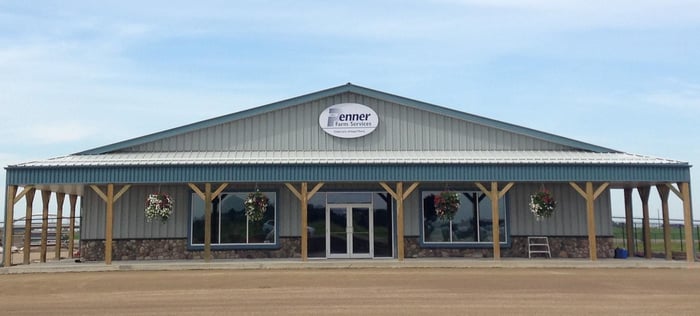 Penner Farm Services now boasts four Lely Centers across Manitoba and Alberta. The team provides Lely products and support services to more than 150 dairy operations in both provinces, as well as a handful in Saskatchewan.
Those farms host nearly 500 Lely robots that Penner Farm Services is responsible for maintaining. According to Tim Friesen, the general manager of Penner Farm Services in Manitoba, that means local dairy producers have bought into Lely's range of automated solutions at a pretty significant rate.
"Percentage to cows, that's a fairly high number," Tim said. "It's a higher ratio of robots to cows than in relation to other places in the world."
Keith said Penner Farm Services has helped dairy producers with projects of various sizes.
"We have lots of one- and two-robot farms, which are important," Tim said. "We also have some that are 20 robots. We call them 'Dairy XL Farms' -- anything over eight robots."
The number of projects overseen by Penner Farm Services varies from year to year, but Keith estimates his team completes 20 to 25 projects annually.
Tim said farmers in the region have responded well to Lely products and services.
"I think we're always proud of all the ones we sell," Tim said. "We've got really progressive farmers. We have a lot of European influence in our farming."
Lely dealers: 'Service is in our name'
Sales is only part of Penner Farm Services' business. The company is staffed by expert personnel to help maintain and troubleshoot all Lely products, including the Lely Astronaut A5 robotic milking system and the Lely Vector automatic feeding system.
"Service is in our name," Tim said. "Sales is one thing, but service gets repeat business."
Penner Farm Services strives to be more than a resource for customers and clients, according to Tim.
"It's a long game for us," he said. "We're not in it for one deal. We're not in it for one farm. We're in it for the long haul."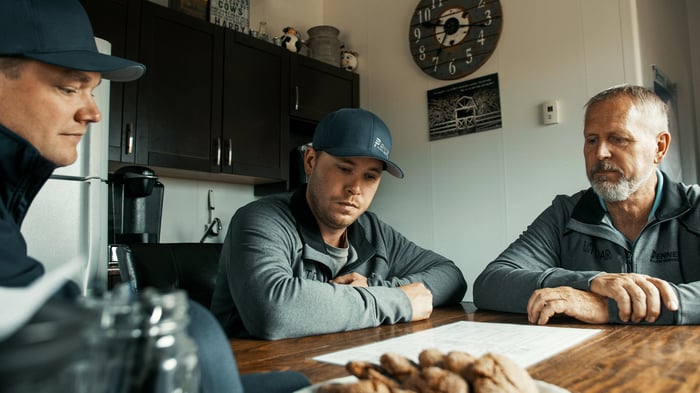 Both Tim and Keith also work with experienced Farm Management Support (FMS) advisors, both of whom have years of experience in dairy operations and product services.
"Our service guys have all been through Lely service training," Keith said. "I think we've got a lot of guys who have been in the dairy industry for some time."
Robotic milking has multiple advantages for producers. Lely products record vital data, allowing operators to immediately respond to issues that might impact milk quality or cow health. Plus, production from well-run robotic milking operations is unmatched.
"Production is always important," Tim said. "Milkings per cow is important. And I think Lely robots allow a younger population to be interested in farming. It's a higher technology, more information."
"It's their ability to live their dreams and keep farming into the future," added Keith.
The road ahead for Lely robotic milking
Tim and Keith say they're always keeping abreast of new technologies and products, and they fully expect Lely to remain on the cutting edge.
The results thus far speak for themselves. Farmers who adopt Lely products are pleasantly surprised at how quickly their farm operations are bolstered by the investment.
"They never realized how much more time they'd actually be able to spend with their cows," Keith said. "Not just milking them, but walking through their barns and focusing on the cows."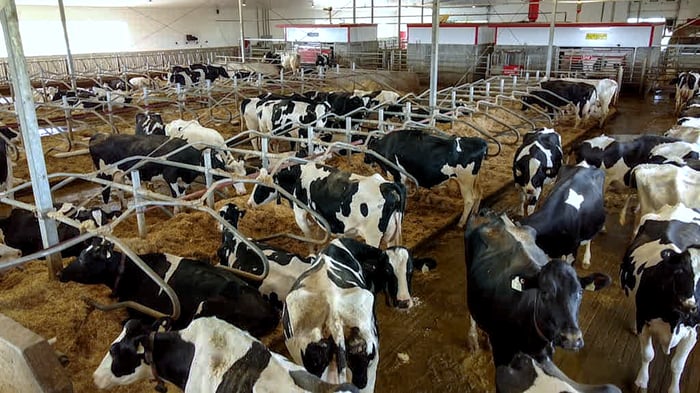 The team's combined experience ensures that no job is too big or too complicated for Penner Farm Services.
"We take people's dreams and turn them into reality," Tim said. "If they can dream it, we can probably build it, help them design it and take them right from the beginning stage all the way through to the end."
If you are interested in discovering how dairy robotics could enhance your operation, contact the Penner Farm Services' team today! Visit their website, follow them on Facebook, Instagram and Twitter and be sure to check out their YouTube channel for more information. Lely North America is proud to work with expert partners like Penner Farm Services to offer dairy producers a sustainable, profitable and enjoyable future in farming!