Jolene Nierling didn't grow up on a dairy, nor was she particularly familiar with the industry before meeting her husband, Matt.
But when she jumped in, she did so with both feet. And as her family grew, she brought the newest Nierlings along for the ride.
Now Jolene, Matt and the rest of the Decorah, Iowa, farm family have journeyed even further into farming's final frontier. Their operation recently became host to the 100th Lely Astronaut robotic milking system installed by Precision Dairy Equipment of Elkader, Iowa.
"It shows they have experience," Matt and Jolene said of their certified Lely Center.
Making the Move to Lely Robotic Milking Systems
While Jolene was new to the industry, Matt was born into it. His family has farmed in Decorah for generations, and he grew up on the same operation he helps run today.
The Lely robotic milking system is actually the Nierlings' second foray into dairy robotics. The pair previously used non-Lely milking robots to milk cows. They sold the equipment and the bulk of their herd in February of 2021.
However, it wasn't long before the Nierlings were back in the game, this time with a Lely Astronaut A5 robotic milking system. The couple also purchased 10 cows to start with, though they will calve in heifers until they reach the robot's full capacity.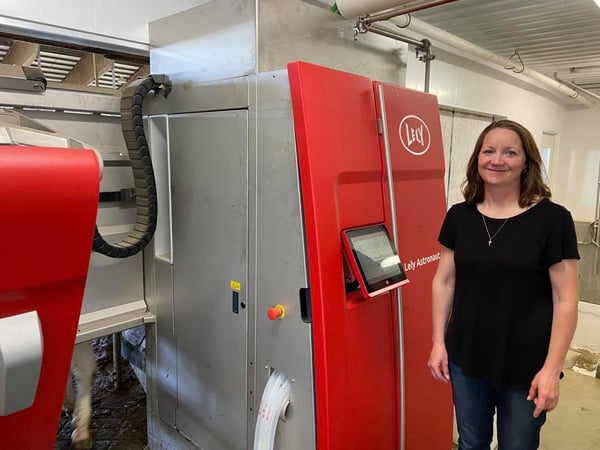 The Nierlings are currently milking about 40 cows. They plan to install a second Lely Astronaut A5 by the end of the year. That will allow them to bring their herd to a total of 130 to 140 Holstein cows when they're operating at full strength.
"It was hard to sell the cows when we sold our previous equipment, but we kept our bred heifers and are happy to have genetics from our original herd," said Jolene.
Lely's Growing Reach in the Heartland
The equipment installed on the Nierling farm in April is the 100th Lely robot installed by Precision Dairy Equipment. The business has been serving farmers throughout northeast Iowa and southwest Wisconsin with Lely automation since 2010.
Matt and Jolene said they appreciate the flexibility offered by Lely robotic milking systems, especially during busy seasons. That will allow them to keep labor costs down, even as the workload increases.
But the added flexibility isn't just a benefit for the Nierlings. The cows, too, benefit from access to Lely robotic milking systems as the machines can be customized to meet each cow's individual needs to ensure the best animal health and milk quality.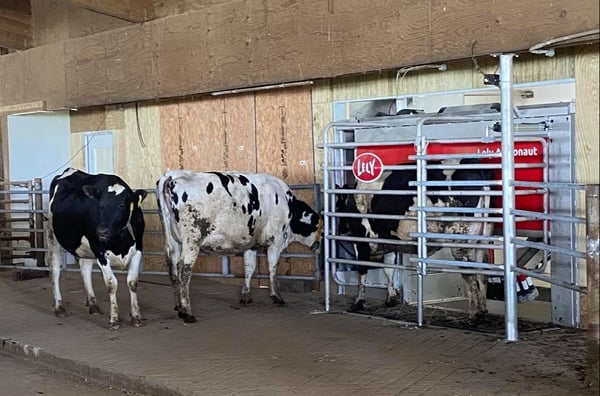 Plus, the machines cut down on the need for manual labor and constantly provide new opportunities for success.
"The amount and quality of the data I get from our Lely equipment will help me make better decisions at every level of our operation," said Jolene.
Positioning for the Future
Though Jolene didn't grow up a farm kid, she quickly adapted to the lifestyle for a fairly simple reason: It allowed her to enjoy a career while still spending nearly every minute with her kids. Jolene said when her children were young, she would often plop them in a car seat or stroller and bring them out to the barn when she went to work.
"Being able to take my kids to work with me every day was the best part of dairy farming," Jolene said.
All three children grew up as active participants in the dairy. And while Matt and Jolene said they plan to continue farming for some time, they would like to see one or more of their kids take over the farm. With the help of Lely automation, they feel a long-term, sustainable business with a better lifestyle is possible for generations to come.