Lely North America is excited to introduce Nebraska Dairy Systems to our Lely Center dealer network! Nebraska Dairy Systems is a full-service dairy supply company servicing producers in Nebraska, Kansas, South Dakota and Iowa from two strategically located offices in Norfolk, NE and Ravenna, NE. Owned by Rick Meysenburg, Nebraska Dairy Systems started their "Lely Life" in November 2015 as a satellite Lely Center in cooperation with Gorters Clay and Dairy based in Pipestone, Minnesota.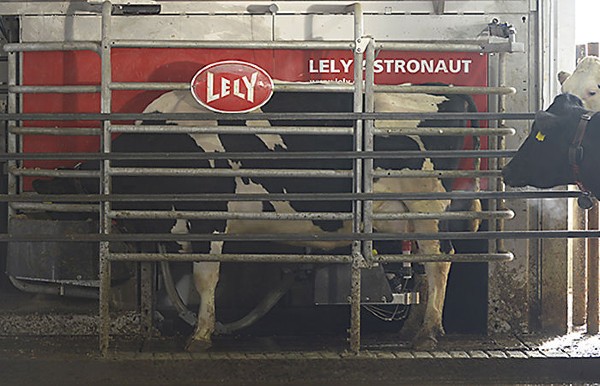 In September of this year, Nebraska Dairy Systems became a standalone Lely Center. While the relationship between Nebraska Dairy Systems and Gorters Clay and Dairy has evolved, they continue to work together through the transition in the spirt of cooperation and willingness to assist each other in order to offer the best possible installations and service to the dairy community.
Nebraska Dairy Systems has built their reputation on outstanding products and exceptional service. There are three Lely factory trained installation technicians. Two technicians, Greg Dumpster and Ben Cheney, have completed Service Level One training, and Ben Cheney has also completed Service Level Two and Barn Products Training to receive the designation Master Technician. To date, three barns have been started, totaling 17 robots. A fourth is in the final stages of being built; this 4-robot project is slated to start in mid-January 2018.
"While Nebraska is a small dairy market, there are several farms that fit the robotic model well," according to Rick. "In our experience, qualified prospects are family-sized farms currently engaged in dairy production, have a next generation that has the desire to continue commercial dairy production and are considering a new or upgraded facility. Additional markets in the future would include family-sized commercial dairies that exited the business because their facilities were badly worn, and, their personal focus on row crop production was more profitable when grain prices were extremely high." Rick also sees a bright future for robotics in larger dairies. "As consolidation of commercial dairy producers continues, we believe the suppliers on the cutting edge of technology can prosper and demand value."
"This new endeavor has been an outstanding experience and positions Nebraska Dairy Systems to continue as the lead dairy supplier in the state of Nebraska" Rick summarized. "We are pleased with our decision to promote Lely products in the market. The training our staff receives from Lely is superior to other suppliers we represent. The Lely attitude, "we can do that," is refreshing and is a common theme from every person with a Lely business card in their pocket!"
Nebraska Dairy Systems
3201 South 13th Street
Norfolk, NE