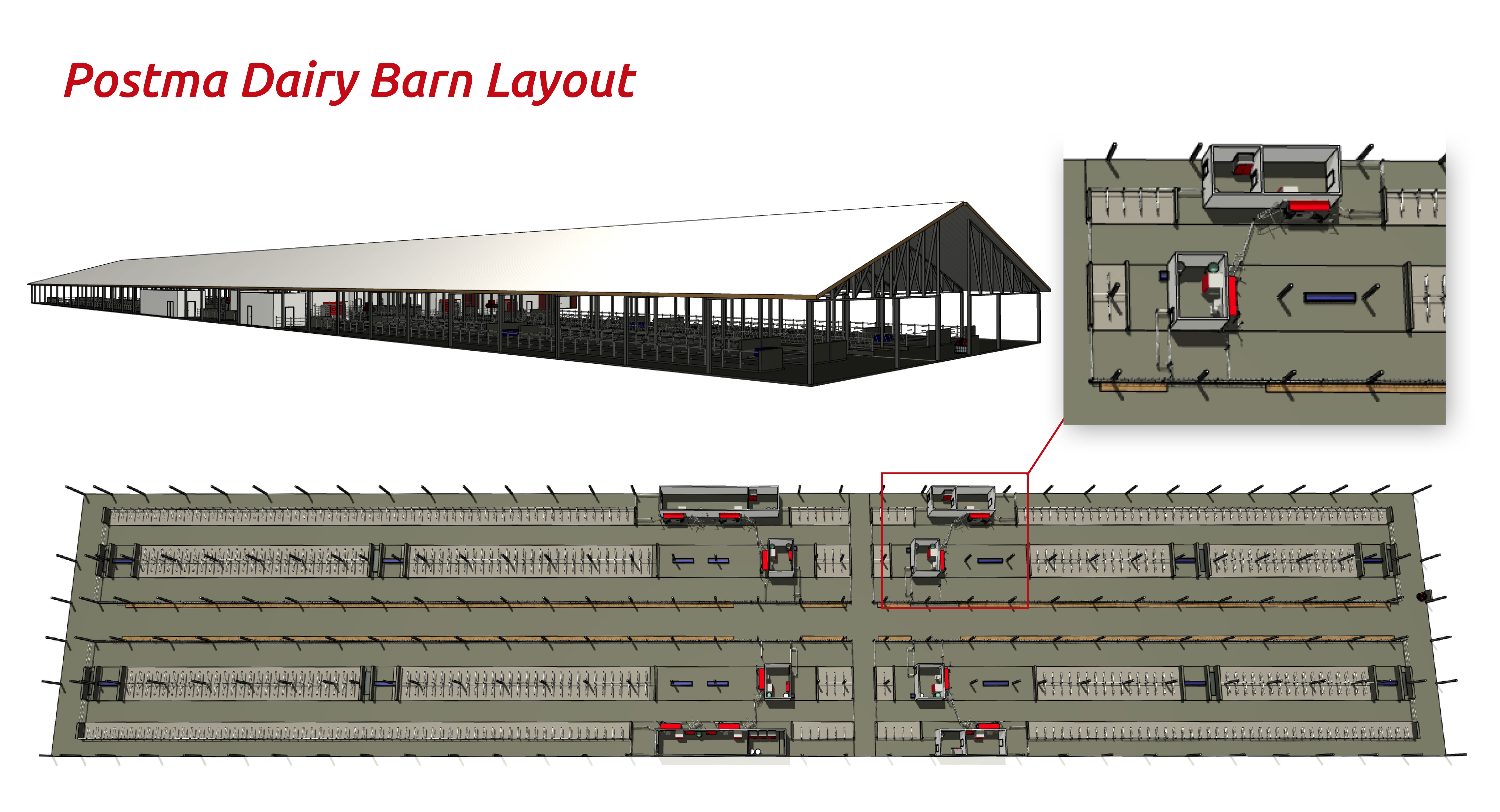 Looking for the latest information, insights and opinions on robotic dairy operations? Check out Dairy Robot Radio, the new podcast from Lely North America.
In our first episode, Preston Vincent, Lely Dairy XL development manager, sits down Jon Postma, owner of Postma Dairy in California, to discuss sizing of robots in a pen. The Postmas have been using Lely robots for more than a year now after making the switch from traditional parlor milking. The decision to move to milking robots was driven by labor pressure.
Postma Dairy currently has two pens with two robots and two pens with three robots for a total of 10 robots. These two different pen sizes allow them to test out the difference in robots which will help them determine the right layout and robot size for future expansion and retro fitting some of their other barns. The Postmas implemented an L-shape and Long-L shape pen designs. The long L design allows cows from the management area easy access to robots to be milked and then return back to the management area.
Jon Postma talks with Preston about how they determined the number of robots as well as the layout of the barns as there are several different layout options. Planning was important, before construction began for the robots. Hear Jon Postma discuss the construction and barn design.
Future podcasts will cover more considerations for barn designs, feeding and much more. Be sure to subscribe to Dairy Robot Radio so you can keep up with all of the episodes. And join the conversation by tweeting us @dairyrobotradio.
For more details on barn designs, click the button below to watch our Top 5 Lely Barn Designs video with Preston Vincent.