Recent trends predict the world's population will grow 28% by 2050, bringing the global population up to 9.8 billion from the current 7.6 billion. In order to facilitate global food demands, the agricultural sector will need to see a significant increase in efficiency. These efficiencies begin on the farm.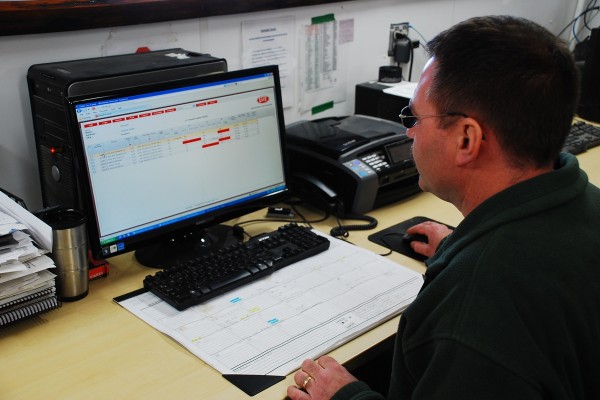 Dairy producers throughout the world have to make choices that impact the way they run their farms. Everyday, Lely strives to help dairy producers make the best choices for themselves and their operations. Lely has piloted the DairyWise Lean program with several dairy farms and significant improvements have already been seen in:
Reduced production costs
Better milk yield per cow
Increased total milk production
More effective herd management
Improvements in staff motivation and job satisfaction.
DairyWise is a management technique which uses the same philosophy as Lean Manufacturing. "Lean" has become a universal tool for delivering value and optimizing the work process.
Lely is integrating the principles of DairyWise for both small and large dairy farms. This methodology relies on a collaborative team effort to improve performance through the utilization of lean manufacturing tools that add value to every step in the milk production and herd management process.
One of the pilot dairy operations, Hemdale Farms began implementation of DairyWise in 2016 and within a year of applying it's principles, owner Clayton Hemminger and herd manager Pete Maslyn found they were getting 230 lbs of extra milk per man-hour.
"The evolution of our farm has been based on a combination of increased milk production and labor efficiencies driven by volume, which have brought us to where we are today," Hemminger said about his dairy in May of 2017.
Success is a team effort. Together the team can establish and assess the current situation, define targets and brainstorm on opportunities for improvement. By using a holistic approach to look at the farm activities, the team can pinpoint where value can be added to create lasting improvements. By involving the entire dairy team, these results can be achieved in just a few months.
However, as Hemdale Farms discovered, being lean on the farm is an ongoing effort. After seeing a significant jump in the first six months of implementation, Hemminger noted it is important to pull the team back in and re-focus on overall goals.
"It starts from the top and trickles down," Hemminger said. "It has to be something you live and breathe every single day or you won't have success. Every job has to be done the same, regardless of who is doing it."
Applying a Lean approach in dairy farming can help dairy farmers meet increasing consumer demands for safer, better quality food, higher standards of animal welfare, reduced food waste and more environmentally friendly agriculture. For dairy producers, that means identifying and removing waste in farm practices, improving efficiencies and creating new processes and better workflows on a daily basis. Be on the lookout for:
Unnecessary movement of parts, goods, feed, animals and machines and/or inefficiencies
Too much inventory
Waiting time
Overproduction
Over processing
Defects
Unused skills
Lean farm management practices provide dairy producers with the opportunity to significantly increase the efficiency, sustainability, practicality and profitability of their operations. Hemdale Farms has discovered that DairyWise is simply a matter of being organized and efficient in everything they do, no matter who is doing it.