Labor challenges, cow comfort and increased milk production are all reasons dairy producers across the world are turning to automation in their barns. Carol Ryan Dumas of Capital Press writes about Heglar Creek Dairy, a 2,000-cow dairy operation, weighed their options and decided to make the investment to install Lely robotics in their new barn.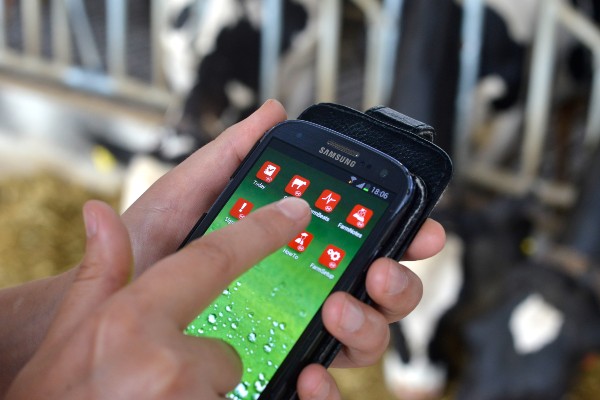 Todd Webb is a fifth-generation dairy producer, having learned the business from his father, who milked cows by hand like his father before him.
There have been many changes to the operation over the decades, and Heglar Creek Dairy is on the precipice of another — a move to robotic milking.
A couple of years ago, Webb and his partners — brothers Scott Webb and Mark Webb and longtime neighbor Mike Garner — were at a crossroads with the 2,000-cow dairy. The milking barn was showing its age, pens needed maintenance and a tight labor market was a growing issue.
"We were trying to decide where we were going with the dairy," Todd Webb said.
It was a question of whether to expand or let the dairy run its course and eventually sell, he said.
Weighing the options led them to contact Lely, a Dutch company that manufactures automated systems for dairies worldwide. Lely is one of several companies that manufacture robotic systems for dairies.
Soon after, he and his partners jumped on a plane to look at robotic dairies in the Midwest. That experience, as well as visits to many more robotic dairies and a lot of research, convinced them.
"We decided we wanted to go into robotics," he said.
As is the case at most U.S. dairies, labor had become a huge issue. Competition from other industries in a tight labor market made it harder to keep workers and caused wages to skyrocket. While going robotic would also raise wages, it would require fewer workers and reduce overall labor costs by 60 to 70 percent.
The savings don't fully cover the investment in robotic milkers — but if wages go up another couple of dollars, the savings would cover it, Webb said.
"But it's not just about reducing labor costs," he said.
There are other reasons the partners decided to go robotic. Improved milk production, better efficiency and cow health are a few. In addition, the technology has evolved beyond its original application for smaller dairies and costs have come down, he said.
To read more about how Heglar Creek Dairy made the switch to robotic milking, read the full article at Capital Press.