Mike Bouma, owner of Grant's Brook Farms, LTD, of New Brunswick, Canada, is celebrating 10 years of success with his Lely milking robots. Read on to learn how the last decade of robotic milking has benefitted the Bouma family.
A Decade of Success with Robotic Milking
As a second-generation dairy farmer, Mike was well-prepared for the rigors of the role. He had a few hired hands to help with his 120-cow free-stall operation, but he was largely responsible for the milking on his own. For years, the best Mike could hope for was the occasional weekend off to see his children compete in soccer or figure skating.
So in 2011, Mike made the switch to robotic milking with his investment of two Lely Astronaut A3 Next robotic milking systems. These robots have been milking his 120 cows for the past 10 years, and Mike wouldn't turn back.
"There's no question for me that it's been a success. As I tell anybody, there's not been a single moment when I've been like, 'I wish I was still doing this all by myself,'" Mike said.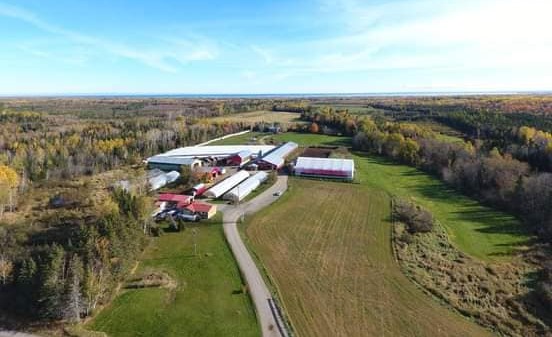 The Bouma family has been dairy farming since the late '70s. They started with a simple 32-cow tie-stall operation and grew from there. Eventually, Mike left for college. Although initially more interested in horticulture than dairy farming, Mike eventually decided to follow in his father's footsteps as a dairy producer. The farm grew steadily over the years, shifting to an 80-cow tie-stall operation by the time Mike returned from college to take over the business. By the year 2000, Grant's Brook Farms had 120 cows in a free-stall operation.
As his kids grew, Mike found the burdens of single-handedly running a business more and more cumbersome.
"I was finding it very difficult to do all the milking myself and rely on some hired hand to fill in for me just so I can take a weekend off. I never was a person who minded milking, but I had a young family at the time. They were quite involved in soccer and figure skating and other things," Mike said.
So Mike began doing some research. He talked to other dairy farmers who had made the transition to robotic milking to see what they wish they had known before starting out.
A theme quickly emerged.
"Through the research, whenever I asked farmers if they would do it again, when they had Lely robots, they were very positive," Mike said.
Retrofitting for Milking Robots
Mike waited until he could find a dealership that offered Lely robots, eventually discovering LBJ Farm Equipment in Amherst, Nova Scotia. The Lely Center helped him retrofit his barn to accommodate the robots.
"It's a complete retrofit. We didn't add anything other than a little extension on the side for a hallway to the office," Mike said.
Initially, Mike used the robots to dispense grain for the cows. As a result, the transition was incredibly smooth, and the herd adapted to the new system within two to three days. Mike finally found himself with the occasional moment of free time.
"It has done exactly what I expected. It's a whole different feel to your day. It's not any less busy, but the work has changed," Mike said.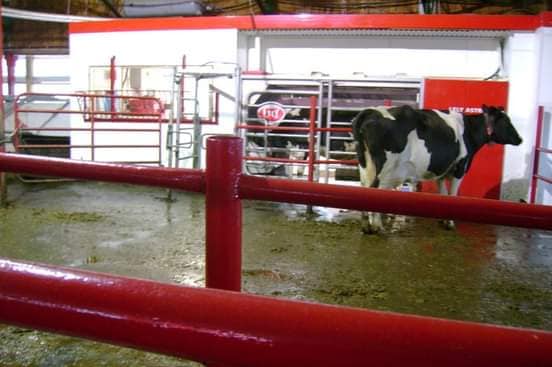 Lely Robots Enhance Flexibility and Output
Robotic milking has had a big impact on Grant's Brook Farms, including increased output.
"We've seen quite a dramatic change in production. I can't contribute it completely to the robots. We've done major improvements to the barn over the years. But we're up 10 liters a cow from where we were before we had the robots," Mike said.
According to Mike, the animals themselves seem happier, healthier and more resilient. His veterinarian even remarked that the dairy's cows seem less likely to become stressed and unproductive.
"I think it's been a positive experience for the cows," Mike said.
And for all the time and energy invested in his dairy business, Mike still finds time to indulge his green thumb. Located right next to his barn is a fully functioning greenhouse managed by Mike's wife. The farm sells gardening products wholesale and retail in a unique setting. Because of Lely robots, Mike has more flexibility in his schedule to focus on this aspect of his family's business.
Congratulations to the Bouma family on 10 successful years with Lely robots, and we look forward to more decades to come!