It took blood, sweat and tears, but you've made it through startup week and you're ready to live your life in the lap of luxury. Well, not quite. Even though there is more flexibility with robotic milking, it's still important to have a good daily routine.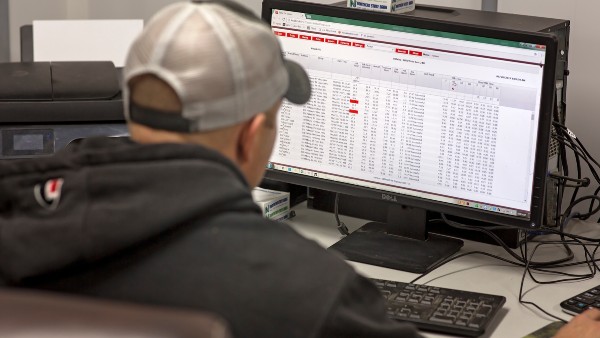 Once the initial startup period is over, it's recommended to have two complete chore rounds and two partial rounds per day. Complete rounds include looking at a computer as well as spending time in the barn. The partial rounds are focused on the cows and the use of the computer is limited to entering a calving or a treatment.
Full round:
Computer or InHerd

Health Report (report 10)
Collect Cows (report 11)
Udder Health Work List (report 12)
Cows with a Failed Milking (report 13)
Dead milk times and milk times (report 56)
General Herd Performance
Animals in Heat (report 19)

In the barn

Change milk filter
Check attention cows from above reports
Guide training cows to the robot
Inseminate animals in heat
Initial milking of fresh cows
Clean stalls
Treat cows as necessary (note – always enter treatment in T4C BEFORE treating the cow!)
Half round:
Barn only with InHerd (optional)

Check cow health (general observation)
Check animals for calving
Check animals for heat
You're not done yet. There is also a daily routine for robot maintenance to make sure the robots are working correctly and to troubleshoot before a problem arises. The entire preventative daily maintenance schedule can be found in your operator's manual.
The rest of your day should be spent monitoring progress. This involves checking your T4C dashboard regularly, as well as various reports to see how the herd is progressing both through their lactation as well as over time. As you move further into the startup and develop more data you will be able to track herd performance over time in order to make more informed decisions regarding your herd. So what is the realistic timeline for what happens after the startup week?
"The first three days is super hectic, just getting the cows through," said Stacie De Groot, Lely Sales Associate at Gorter's Clay and Dairy Equipment, Inc. "Three days to three weeks, that's where you're not pushing the cows, but you're in the pens making sure the cows are going through on their own. Three weeks to three months, this is where you'll need to find your patience. 75% of cows are trying to use robot on their own and 25% of them just aren't getting it, so you're frustrated. But don't give up! After three months, the barn sorts itself out. And after one year, you start collecting the really nice data."
Read more:
Before Startup: How to Prepare for Milking Robots
Manpower and Patience: What it Takes to Get Through Startup Week