Lely North America welcomes Adam Griffin of Buckland, Massachusetts, as a senior Farm Management Support (FMS) advisor serving the eastern region of the United States. In this role, he will work with Lely Centers and their stakeholders, improving the well-being of the Lely customers by providing farm, herd and equipment management guidelines.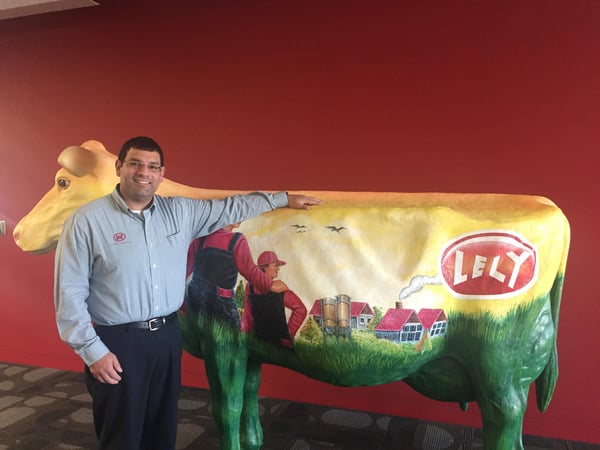 Prior to joining Lely, Griffin worked as a feed consultant in southern New England for two years. For more than 10 years, he served as the Dairy ID Programs Manager for the Holstein Association USA, Inc.
"I look forward to representing Lely in this role because I enjoy working with dairy owners to help them become more productive," Griffin said. "The robotic dairy industry continues to grow and I'm proud to work with the leaders in the industry."
The Lely NA FMS team has the goal to use their guidance and support to help dairy producers improve the production and profitability of their dairy operations.
Griffin and his wife, Melissa, a fifth generation dairy farmer, enjoy showing their Holsteins and Brown Swiss at local fairs, spending time with their niece and nephews and hiking with their bulldog, Lily. He is also a volunteer first responder and firefighter in town.
Lely NA has more 300 certified farm management service support advisors in North America. Click for more information on Lely Farm Management Support.