For the sixth year in a row, Lely North America is pleased to offer future dairy industry leaders the opportunity to apply for the Lely Future of Dairy Scholarship. Since its 2016 launch, this program has provided nearly $30,000 worth of support to students who are studying for careers in the dairy industry.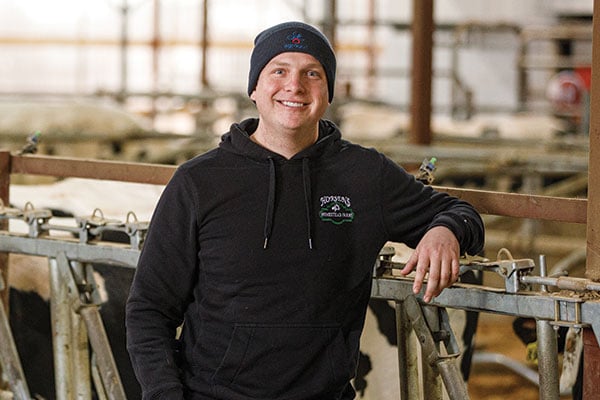 The company will be awarding $1,500 scholarships to three exceptional individuals who are pursuing dairy industry-related degrees. Similar to last year, applicants will also have the chance to learn more about the dairy automation business by connecting with a representative from their local Lely Center. Read below to view the full requirements for the scholarship program.
Application Requirements
To apply for the scholarship, students must be at least 18 years of age and enrolled at an accredited institution of higher education with either freshman, sophomore or junior status for the 2021-2022 academic year. Applicants must also be currently participating in an educational program that will arm them with skills to contribute to the dairy industry. Students must also be current or former members of the 4-H or FFA organizations.
Entry requirements ask that students interested in applying submit the following items with their application:
An essay response to the following question (500 – 700 words): "

What is certain in the dairy industry during these uncertain times?

"
A 1- or 2-page personal resume depicting previous leadership/organizational involvement.
A letter of recommendation from their 4-H or FFA advisor/leader/youth coordinator.
A letter of recommendation from an academic advisor.

A form of endorsement completed by the student's local Lely Center representative. Applicants can find their local Lely Center on our website. If the student does not have a Lely Center in their state/province, Lely North America will provide the name of the nearest Lely Center.
Each scholarship recipient will also have the opportunity to job shadow a dairy automation expert of their choice at their local Lely Center.
How to Apply
Are you a bright young dairy enthusiast who is interested in applying or know of someone who would be? Click below to view the official rules and/or apply:
The deadline for submissions is October 31, 2021, at 11:59 p.m. and winners will be notified on or before December 1, 2021.