We want to highlight two more recipients of the Lely North America 2016 Future of Dairy Scholarship Program.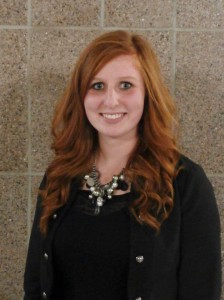 Mariah Schmitt of Ft. Atkinson, Iowa, is a recipient who is majoring in dairy science and agriculture & society at Iowa State University. She has worked on her family's dairy operation and completed several internships in the agricultural industry. In addition, Schmitt has been Iowa dairy princess and was active in 4-H and FFA for many years along with many other activities and honors.
In an essay response to the question, "How will automated milking and feeding equipment impact the future of the dairy industry?" Schmitt creatively added her take on Paul Harvey's "So God made a farmer," speech. She wrote:
And on the 8th day, God looked down on his planned paradise and said, "I need a caretaker," so God made a Farmer. God said, "I need somebody willing to get up before dawn, milk cows, work all day in the fields, milk cows again, eat supper, then go to town and stay past midnight at a meeting of the school board," so God made a Farmer.
But most people don't know, the story continues. "And on the 9th day, God said, "I need a tool to help farmers feed every mouth on this paradise," so God made Lely robots. Thus, the possibility for a sustainable, profitable and enjoyable future in farming was established.
It takes innovators in agriculture to meet the demands of three groups of people: the consumers, the farmers and the cows. Thanks to automated milking and feeding systems, all these needs can be met in a sustainable way.
We've heard the statistics, it's been instilled in our brains. By 2050 there will be over 9 billion mouths to feed, and this deadline is approaching fast. As the middle class is expanding, they're demanding more protein. This is both a challenge and an opportunity for dairy farmers across the globe. Thanks to the innovation and technology available, we will be able to meet these demands. Incorporating this technology makes dairy cows more efficient and profitable, allowing them to produce more milk than ever before, thus helping close the nutrition gap.
Congratulations Mariah!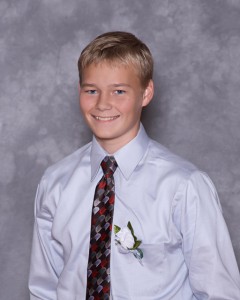 Another scholarship recipient is Travis Koester of Wadesville, IN, who is majoring in agricultural business at Purdue University. He has served as a herd assistant for Koester Brothers Farms, which has a 200-cow automated milking dairy. He also assists with corn, soybean and wheat production and plans to be involved in his family farm as he pursues a career in agriculture.
In his essay Koester wrote:
First, it is important to understand how automated milkers have recently influenced my life. Formerly, we milked two-hundred cows in a time consuming, double sixteen, parabone swing parlor. I remember missing weddings, gatherings, and activities. Fast forward four years. After implementing automated milkers, I am extensively involved in 4-H, FFA, and school. Not only has it provided more freedom for cows, but I have especially appreciated more freedom for myself allowing me to better serve my community and develop leadership skills. I balance my activities with being a herd assistant taking care of the evening shift as well as being placed on call while not in school. Furthermore, I have provided tours to government officials, schools, community organizations, and neighbors. Visitors are amazed by the technology, but quickly realize the benefits truly exist in the computer reports. For example, we have become better managers as the sick cow and detecting heat probability reports have impacted our bottom-line.
Congratulations!