by Dr. Sarah McBurney, Senior Farm Management Support Consultant/Veterinarian for Lely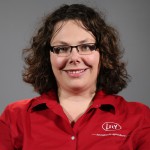 Our Lely Farm Management Support (FMS) advisors want dairy producers to succeed with their herds and Lely products. The FarmVisit app is a great Lely T4C InHerd tool that allows the FMS team to communicate with producers quickly in order to address any issues.
With the app, dairy producers give their advisor access to see individual farms' key performance indicators (KPIs). This up-to-date information on factors such as milk production, feed efficiency and reproduction can be used to help the producer achieve the specific individual farm objectives.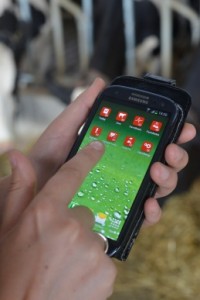 Various graphs show the current situation compared with previous month's and year's results. From this information it is clear what the trends are and where results can be improved. The advisor can also store notes in the graphs, making it easier to check if the situation has improved after the given advice.
When supporting and advising producers on herd management, details are very important. Small changes may result in considerable change.
FarmVisit has been very useful in providing real-time insight into the farm performance anytime, anywhere, allowing advisors to contact producers directly using the T4C information or with a call or a dairy visit.
By creating FarmVisit we provide constant access to the latest information on a dairy. Our goal is to establish relationships with our customers so they can be successful and turn to us for quick and accurate advice. Together, we can monitor the performance of the herd and enjoy the success of the operation.