A second- and third-generation farm, Freund's Farm is always looking for ways to become more efficient while getting the most out of new technologies. The farm, nestled in the hills of Connecticut, reuses nearly everything­­--taking raw manure from the cows to collect methane gas, using the liquid runoff to grow next year's crops, and harvesting the remaining solid to create the farm's unique product, CowPots. The environmentally friendly product is made from the nutrient rich manure, which helps plants grow bigger and better with no plastic waste to discard.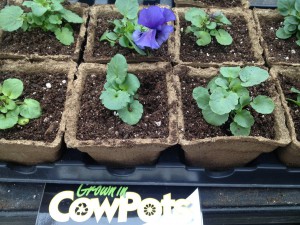 Recently the farm, run by the Freund family, implemented several Lely products to help improve the health and well-being of their cows.
With 300 cows, the Connecticut-based dairy installed five Lely Luna brushes, a Lely Juno robotic feed pusher and five Lely Astronaut A4 Robotic Milking Systems.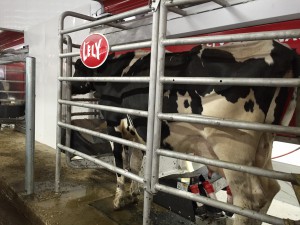 "I'd say we are still in the transition phase, but the cow response has been tremendous," said Amanda Freund, who works with her father, Matt, uncle, Benjamin, and members of the family's third-generation; Isaac, Rachel, Sarah and Andy.
Amanda said they have already seen an uptick in milk production thanks to the voluntary milking. The robots replaced a system where the cows were milked twice a day, and many are now visiting the machine about three times a day.
Rather than retrofitting an existing barn, the Freunds built a brand new facility, much of which is mostly powered by the nearly 700 solar panels on the barn roof.
Amanda said the angle of the Lely robotic equipment is to equate to more efficient work, more time to spend on other projects and increased production for both cows and people on the farm.
"We are very excited about our Lely products and what they will allow us to do," Amanda said.
CowPots are sold seasonally at hardware stores and garden centers throughout the nation, or online through retailers such as Tractor Supply Company, Grower's Solution, The Online Greenhouse and more. For more information about CowPots, visit http://www.cowpots.com/.