Lely, the industry-leader in robotic milking systems, has a new addition to its North American Dealer Center network. Canyon Robotics Dairy Equipment and Supply located at 16048 N. 20th St., Nampa, ID provides Lely robotic milking and feeding systems and supplies.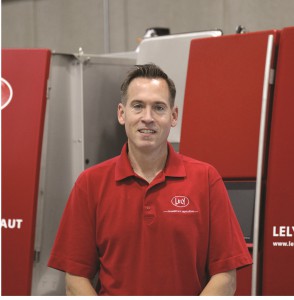 Mike Mulder, owner, started Canyon Robotics in order to provide the most advanced dairy robotic system available to producers.
"We are committed to help dairy producers enrich their professional and family lives through innovative, robotic automation," Mulder says. "Uninterrupted robotic milking, backed by industry-leading 24-hour support, means the milking operation runs at peak efficiency with a minimum of manual labor."
The Lely Astronaut robotic milking system is designed to improve animal health and well-being. For instance, the cow has the easiest entrance into the robot and is not forced into a certain position in the cow box. Teat treatment and attachment of the teat cups are done very hygienically to improve udder health.
Mulder is a former Technical Support Specialist for Lely North America. He joined Lely in 2014, and is inspired daily by the challenge in his career to implement new technology in the dairy industry.
"This innovative technology promotes consistency and performance in the dairy," he says.
Throughout his career, Mulder has managed all facets of a dairy equipment dealership including the service department, maintenance department, and chemical department. He has a vast knowledge of different types of dairy equipment on the farm, from bucket milkers to robotics.

Canyon Robotics will have trained robotic technicians on staff and will provide scheduled maintenance, 24-hour phone, and 24-hour emergency service support. Canyon Robotics will offer Lely equipment and will stock a full line of Lely Robotic chemicals, parts and supplies to ensure the best performance from the robots.
"I'm excited about the future of dairy farming in Idaho," Mulder says.
To reach Mike Mulder, call 208-316-8870.