by Dr. Sara McBurney, a Senior Farm Management Support Consultant/Veterinarian for Lely. McBurney provides support to dealers, consultants and farmers for Quebec and the Atlantic Provinces, as well as the eastern U.S. from Vermont to Virginia.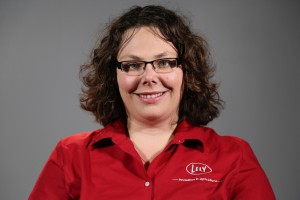 Keeping your herd healthy is key to producing high quality milk and keeping your dairy profitable.
With the Lely T4C software, udder health information is available on a daily basis. Two reports, Report 12-Udder Health Work List and Report 23-Udder Health Analyze, help provide decision making and prioritizing in cow management.
Report 12: Udder Health Work Report Cows with a new attention will show up on Report 12 and therefore really need to be checked by the farmer. A new attention is any unique attention which the cow did not have in the last 24 hours. When there is afterwards a successful milking without any attention she disappears immediately from report 12. A cow will move to Report 23 if the attention remains for more than 24 hours.
Report 23: Udder Health Analysis Report This report includes all cows with an attention, checking these cows is recommended. When there is a successful milking without any attention she disappears again from report 23.
In addition to these reports, farmers should check the general condition of the cow. Have there been changes in appetite, production and attitude of the cow?
Attention flow:
How the attention flow of Report 12 is structured can been seen in figure 1.