Before we turn the calendar to a new year of activities, we wanted to take a moment to reflect on the positives of 2015. Thank you for making this a year to remember!
Top 10 Lely activities celebrated in 2015.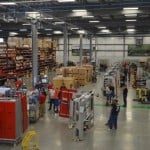 1. Lely's North American production facility experienced ANOTHER record-setting year of robot production. All U.S. and Canadian robots are built in and shipped from Pella, IA.
2. Lely North America gave away two Lely Juno feed pushers and two Lely Calm packages. Winners of a Lely Juno were: Peter Sturkenboom of Westlock, Alberta Canada and Delvin Halteman of Quarryville, PA USA. Winners of the Lely Calm packages were De Groot Longview Acres of Thedford, ON and Hawk High Dairy of Norwalk, WI.
3. Lely celebrated the 10th anniversary of the Lely Discovery mobile barn cleaner. With 9,000 systems working daily in barns worldwide the Lely Discovery is the most chosen mobile barn cleaner on the market for slatted floors. Together these robots have travelled a distance equal to 37 times around the world.
4. Lely North America expanded its local Lely Center network with new centers in Wisconsin, Kansas, Idaho and Oregon.
5. Lely North America launched a new website (www.lelyna.com), the first site specific to North America, which contains in-depth information on Lely products as well as testimonial videos from customers.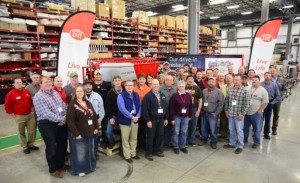 6. More than 90 participants across North America visit numerous Midwest Lely robot farms and Pella headquarters for the Lely Journey Tour.
7. North America held the inaugural Lely Farm Management Services (FMS) Conference. The FMS team includes trained Senior Robot Advisors and experts in areas of feed nutrition, veterinary medicine and more.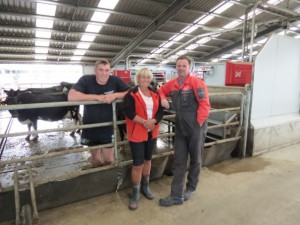 8. The Van Leeuwen Dairy Group in Canterbury, New Zealand, who successfully introduced large scale robotic dairying to New Zealand in 2009 with 16 Lely Astronaut A3 robots, purchased 24 Lely Astronaut A4 milking robots in 2015.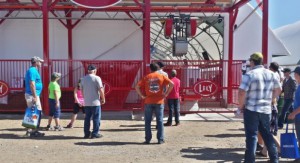 9. For the first time, live feeding demonstrations were conducted with a Lely Vector automatic feeding system at Canada's Outdoor Farm Show in September.
10. The first Lely robot is now 20 years old and is still operating in Flanders, Belgium. Luc Van den Bulck Herenthout was one of the first to purchase a robot in 1995.