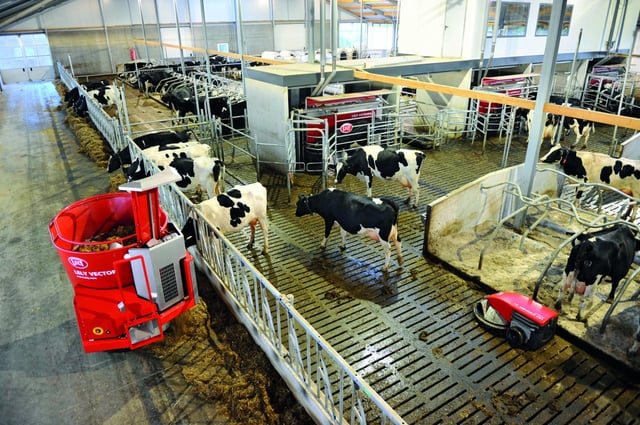 Think in advance about any mechanical issues that could occur on your farm in wintertime and act proactively.
Below are a few tips and considerations
If you use heaters within your robot area try and test them in advance.

If your robot area is sensitive to cold airflow think ahead about how to stop this and what kind of materials you might need. Buy these materials in advance.

Typical rough or worn out cup cords are more sensitive to frost. Check your cup cords and replace them when necessary. As stated above spray cords with silicone if needed.

Check and calibrate the correct proportion of water and chemicals for cleaning.

If you are using a so-called 'heating ribbon' for your water supply, check its function.

If you have insulated your water pipes, visually check the insulation.

Check that the water boiler is working properly and keeps reaching the desired temperature.

Ask yourself whether your footbath management should be adjusted to wintertime. Do you really want footbaths in freezing cold temperatures?

Get out a few more mouse traps and catch rodent early in the winter before they start eating wires.