The Plett family of Sunny Glade Farm spoke at World Dairy Expo in Madison, Wis., Thursday where the family shared their robotic milking story as part of the 2015 Virtual Farm Tour lineup. The tour will include a 30-minute presentation of their operation, including general information and highlights of the farm's management practices.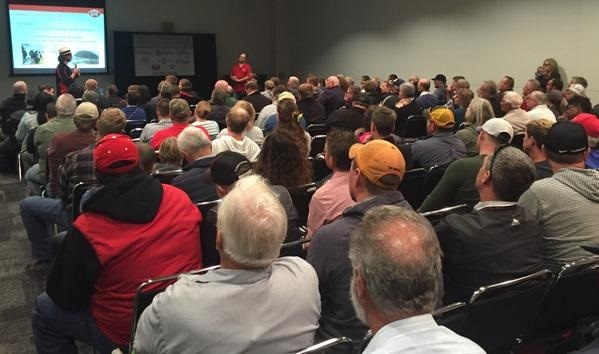 On May 4th, 2013, a fire claimed the barn and about 100 cows at Sunny Glade Farm near Blumenort, Manitoba. The family rebuilt and upgraded their dairy operation. Their new facility now incorporates four Lely A4 Astronaut robotic milking systems and as a Vector automatic feeding system.
"The Lely Vector is working 24 hours a day, pushing up the feed and scanning the bunk to see how much feed is there at the time," says Weldon Plett, who owns Sunny Glade.
If the feed is low anywhere, the Vector will go to the feed kitchen where the feed is stored. A grabber system loads the Vector with the appropriate ration to meet the needs of each specific group. Once it's loaded, it will mix the ration and travel back out to the feed bunk and deliver the feed to the cows there.
"So you're always getting fresh feed to the cows at the right time," Plett says.
In addition, the Pletts have incorporated four Lely A4 Astronaut robotic milking systems. About 250 cows are milked. They have incorporated a free cow traffic system with the robots.
Watch this video produced by Bloomberg News at Sunny Glade Farm.