Ben Smink, a manager in Farm Management Support (FMS) for Lely North America, offers insight into how FMS has implemented the Lean Concept in a recent article for Progressive Dairyman. Read this excerpt below.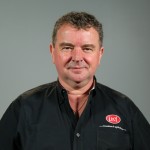 By implementing lean principles on their 1,000-cow dairy, Hemdale Farms in Seneca Castle, New York, saw an increase in milk per man per hour from 500 pounds to nearly 800 pounds in the past seven years.
In the same period, Swisslane Dairy in Alto, Michigan, reduced the labor hours in the barn by 65 hours using the same principles.
Lean production techniques, which have been revolutionizing industrial companies and manufacturing operations for 50 years, are an approach to systematically seek ways to achieve small, incremental changes in processes in order to improve efficiency and quality.
The purpose of lean is not to work harder but to work smarter. Lean is a management philosophy that can have a positive impact for dairies too. The goal is to add value to every single step of the process, not only to cut waste out of every step but also add value and find unused talents of cows and people.
Lely North America has developed a lean module and process to help larger dairies improve efficiencies and quality.
Our Farm Management Support (FMS) team uses this module to train local dairy advisers so they can help dairies reach higher levels of efficiency in producing milk. In the past three years, we have been working with dairy operations to incorporate lean techniques.
One technique is to implement standard operating procedures employees can use that will help with workflow and time management. Standard operating procedures include clear instructions, checkoff lists, observation notes and more. In addition, the lean process helps owners take a better look at short and longterm goals and steps on how to best achieve those goals.
Read the entire article here.