A recent edition of Illinois Farmer Today features dairy operations who've left the daily grind of milking cows to implementing robotic systems. Gene Johnston writes about about the Lawfer family who has Lely robots. An excerpt is below or read the entire article here.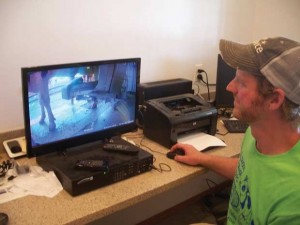 Milking robots perfected over the last few years are making their way onto mid-sized and larger dairy farms across the Midwest.
In Illinois, the Lawfer family has also developed a fondness for their robot milkers. It's not about paring payroll.
Rather, the robots have simply made Willow Valley Dairy Farm in Kent a more enjoyable place to work.
Ron Lawfer and his family milk 150 cows, a mixture of Holsteins, Jerseys, Ayrshires and Brown Swiss.
"We're building numbers towards 240 cows," he says. "We have two robot milkers now, and when we get to full capacity we'll put in two more."
They installed the air-powered Astronaut robot milkers from Lely and started using them in December 2014.
"It's still amazing to me that they come in completely on their own to get milked," says Lawfer. "Some of them come to be milked two times, some of them come as many as six times. On average, it's about three times a day.
"It has let us go to three-time-a-day milking without adding the extra labor we would need in a manual system."
There are three partners on this farm: Ron, his wife Julie, and their son John. The milkers give them more time.
"You're not in that milk pit six or eight hours a day like we used to be," Lawfer says.
Each robot unit can handle about 55 to 60 cows. The Lawfers' two units are occupied about 85 percent of the time over the course of a day, and each cow is in the robot milker an average of seven minutes per milking.
Failures do happen with the robots. Usually, it's something simple, like a guide cable on a teat cup gets caught. Lawfer says such things happen once every week or two.
Read the entire article here.