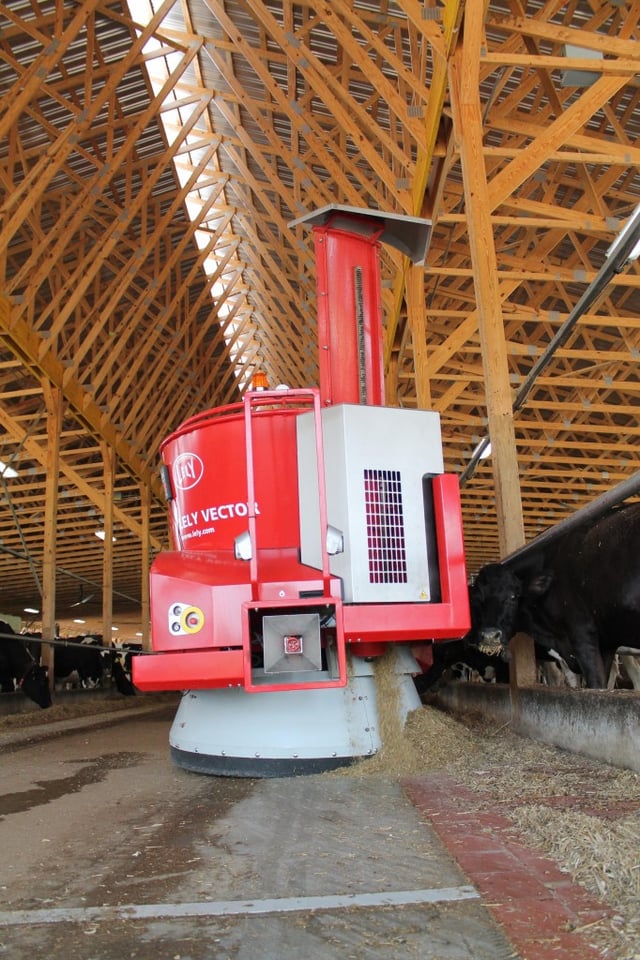 Register now for the Precision Dairy Technology Forum: Precision Feeding, conducted by Penn State Extension. This program educates producers, herd managers, farm employees and industry representatives on current precision dairy technologies. Participants will learn how to implement technologies on-farm and the benefits and challenges of their adoption.
When: October 14, 2015, 10:00 a.m. - 3:00 p.m.
Where: 222 Little Britain Church Road, Peach Bottom, PA 17563

The precision dairy technology forum will teach participants about the benefits of precision feeding on dairy farms. Dairy producers will discuss their experience with two types of precision feeding technology:
A robotic TMR mixer feeding system
Tractor mounted NIR analyzer that automatically reformulates the dairy ration on the fly as it is being mixed.
After the program, participants will have examples of technologies that can potentially improve feed management on their dairy farms and have the knowledge to evaluate how these or similar systems can fit into their management system.
Agenda:
Benefits of precision feeding - Virginia Ishler, Penn State

Farm tour - Galen Nolt, farm owner who operates a Lely Vector automatic feeding system

Industry presentations on technology - David Pyle, David Wert and Mat Haan