As Lely continues to expand and grow they have decided to add three interns in different departments for the summer. Two interns, Xavier Drake and E.J. Schroder, work at the Lely North America headquarters in Pella, IA partaking in a 10-week internship that started June 1st, 2015 and will conclude August 7th, 2015. The off- campus internship will last a bit longer with the end date falling on August 21st.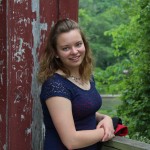 Stephanie Heindl is a FMS (Farm Management Support) intern working with Gaylen Guyer. She attends the University of Wisconsin-Platteville and plans to graduate in the spring of 2017. The key area of focus during her time with Lely will be on milk quality. She will spend the bulk of her time talking with current Lely robot users about milk quality. This will help Lely target the top 10 percent of dairy farmers who produce the highest quality of milk. Stephanie learned of Lely through a family friend and is finding her time with Lely to be very rewarding. Already, she feels that she has grown as a person in a positive way within the internship program, while expanding her dairy knowledge.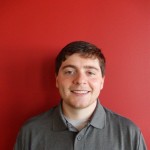 E.J. Schroder is an accounting and human resources intern working with Jerry Bacon in Pella, IA. He attends Central College and also plans on graduating in 2017. E.J.'s duties include various types of invoicing in all sectors of Lely, including dairy, turf, and freight. In addition, he mails and files packing lists as well as helping with expense reports and other accounting specific projects. Accounting is his primary focus in the internship so far, but he does help on the HR side when a need arises. E.J. learned of the opportunity with Lely through Central College and is most surprised that everything he has done while at Lely has not yet been taught to him in the classroom.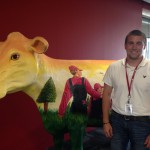 Xavier Drake joined the team as a marketing intern working with Bellana Putz at the Pella, IA location as well. He attends A.I.B. College of Business and plans to graduate in the spring of 2016. Xavier's key area of focus is to expand the Lely brand and support the sales team. His current duties include helping the current marketing staff in their day-to-day activities and supporting the department in preparation for upcoming events. Xavier also provides data analysis and current database updates as well as helping out on the current social media marketing initiatives. He learned of this opportunity through mutual friends and has been most surprised by the amount of hands on experience with the role. Xavier also speaks highly of Lely saying, "You are treated as an employee and not just an intern".