Join the Northeast Iowa Dairy Foundation for the 6th annual Breakfast on the Farm Saturday, June 20, 2015 from 8:30 a.m.-noon at Iowa's Dairy Center, Calmar, Iowa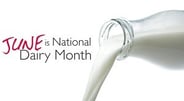 .
They'll be serving a great wholesome breakfast and provide guided tram tours of the nationally-recognized Dairy Center. The kids will enjoy the chance to meet some calves, plus families can visit several educational exhibits, milk a cow and see robots milk cows. Come join us and see how Iowa's Dairy Center is growing! This year we will be serving up Dad's Belgian Waffles and sausage along with dairy products produced and processed in northeast Iowa; donations are accepted the day of. They are also adding an additional tent this year to accommodate the growing crowd.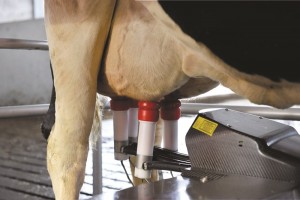 The Dairy Center features two Lely A4 milking units; the first cows were milked on December 10, 2013. Each robot can milk up to 65 cows in a 24 hour period. Cows on average come into the robot 3-4 times a day and they come into the robot when they choose; it's a complete free flow system. Iowa's Dairy Center is located just south of Calmar at 1527 Highway 150 South.