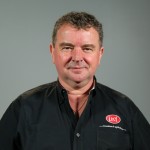 Ben Smink, Lely Farm Management Support Senior Consultant, will present Robotic Milking Systems Data Analysis: Factors Associated with Increased Production per Cow per Day and Production per Robot per Day on Thursday June 25 at 8:15 a.m. at the Precision Dairy Farming Conference and Expo at the Mayo Civic Center, 30 Civic Center Drive SE, Rochester, Minn.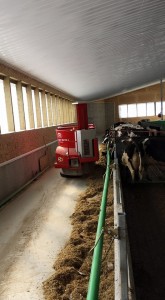 Lely North America is a sponsor and will have a display at the conference that is co-hosted by the University of Kentucky College of Agriculture, Food and Environment and the University of Minnesota.
Smink, Lely FMS Senior Consultant, leads the Lely North America Farm Management Support (FMS) team which includes trained Senior Robot Advisors and experts in areas of feed nutrition, veterinary medicine and more. In its aim for continuous improvements, Lely has established the FMS group to raise the quality of management advice given to its dairy farmer customers. The Lely NA FMS team covers territories across North America.
"Our goal is to provide the latest information on robotic dairy farm management and know how so dairy producers can use that knowledge in practice," Smink says.
Plan to hear Smink's great information at the Precision Dairy Farming Conference. If you'd like to expand your #LelyKnowHow, contact a member of Lely's FMS team or following them on twitter at @LelyFMSNA.