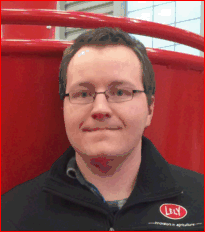 Mark Rose, a nutritionist with Lely, wrote about robotic nutrition in an article that appeared in Progressive Dairyman Canada. Read the excerpt below or the entire article here.
The shift from conventional to automatic milking systems is one of the biggest decisions a producer can make. Many questions and concerns that come with this decision relate to the dairy's feed management. Read on for real robot nutrition experience and the best approach to ensure success before, during and after startup in an automatic milking system.
Before start-up
Nutritionally, the homework for a producer, along with the nutritionist, begins three to four months prior to startup when they meet with local farm management support to discuss changes in feed management.
The biggest challenge for the producer and nutritionist may be moving from a TMR to a partially mixed ration (PMR). Changing feeding styles is an important step in transitioning to automatic milking, ensuring cows are motivated to visit the robot regardless of barn layout.
What does a PMR look like? The best rule of thumb is to balance the feedbunk 6.8 kilograms below the herd's average production. The remainder of the carbohydrate requirement will come from pellets fed in the automatic milking system.