Stop to see Lely at Canada's Outdoor Farm Show. Today is Dairy Day and is the last day of the show.
Attendees have enjoyed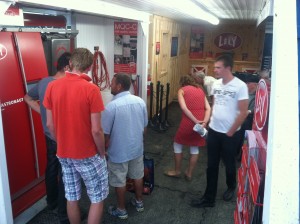 seeing all the Lely products in action at the show. The Britespan Dairy Innovation Centre (DIC) has received a facelift and a new Dairy Pavilion was added and the EastGen Dairy Producer Pavilion welcomes new exhibitors.
Canada's Outdoor Farm Show is in Woodstock, ON. For more information visit www.outdoorfarmshow.com or call 1-800-563-5441 or follow us on Twitter at @outdoorfarmshow.
http://www.farms.com/ag-industry-news/canada-s-outdoor-farm-show-draws-huge-crowds-465.aspx