As we mentioned in a previous post, Alleck Olerud is spending his summer interning with Lely. We sat down with Alleck and asked him about his experience of installing his first robotic milking system. Check it out.
What do you most enjoy about working with Lely as a company?
My desire has always been in sales and management and having the opportunity to work with an innovative company like Lely has been priceless. It has been an eye opening experience how the robotic technology has had such a positive influence on the day-to-day lives of the producers who own the robots.
Tell us about the 8 robot start-up you recently worked on. Who was involved?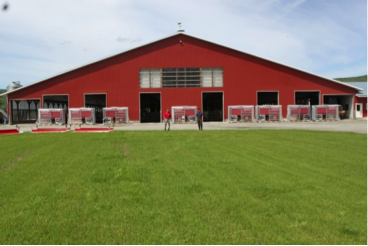 The robots were sold by Lely Center Vermont who was helping throughout the whole start-up process. I worked with the start-up team doing 12-14 hour shifts each day for one week. I was amazed how quickly the farmer and his staff adapted to the technology.
What was your role?
During the first day of startup, I worked with the producer to introduce each cow to the robot for the first time. When a cow first comes into the robot, the farmer needs to line the robot arm up with the udder of the cow. After the first milking, I assisted on the other side of the robot by helping the cows get into the robot to be milked.
What surprised you?
I was surprised with how easily the cows were going into the robot during the first few milkings. Growing up on a dairy farm, I know how cows can be very hesitant to accept new things, however, they were lining up to get into the robot.
How did you interact with the robot owner?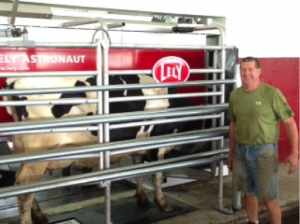 Whether we were in the robot room or in the barn, the owner was eager to learn more about other startups and different farms I have been to. They expressed interest to me in producing ice cream like some farms they had visited prior to the start-up.