This Wordless Wednesday photo comes to us from Mark Rose (@markrose14). Mark did a great job capturing a sea of red during last week's Lely Center training event in Pella, Iowa.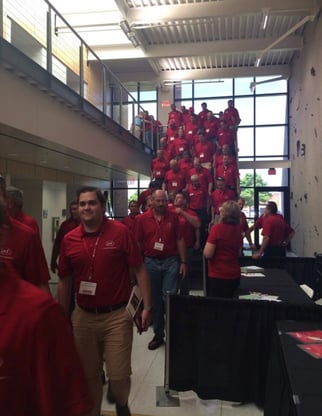 Do you have a photo that you would like to submit for Wordless Wednesday? Email us at LelyDairyLife@gmail.com.
Enjoy the rest of your week!